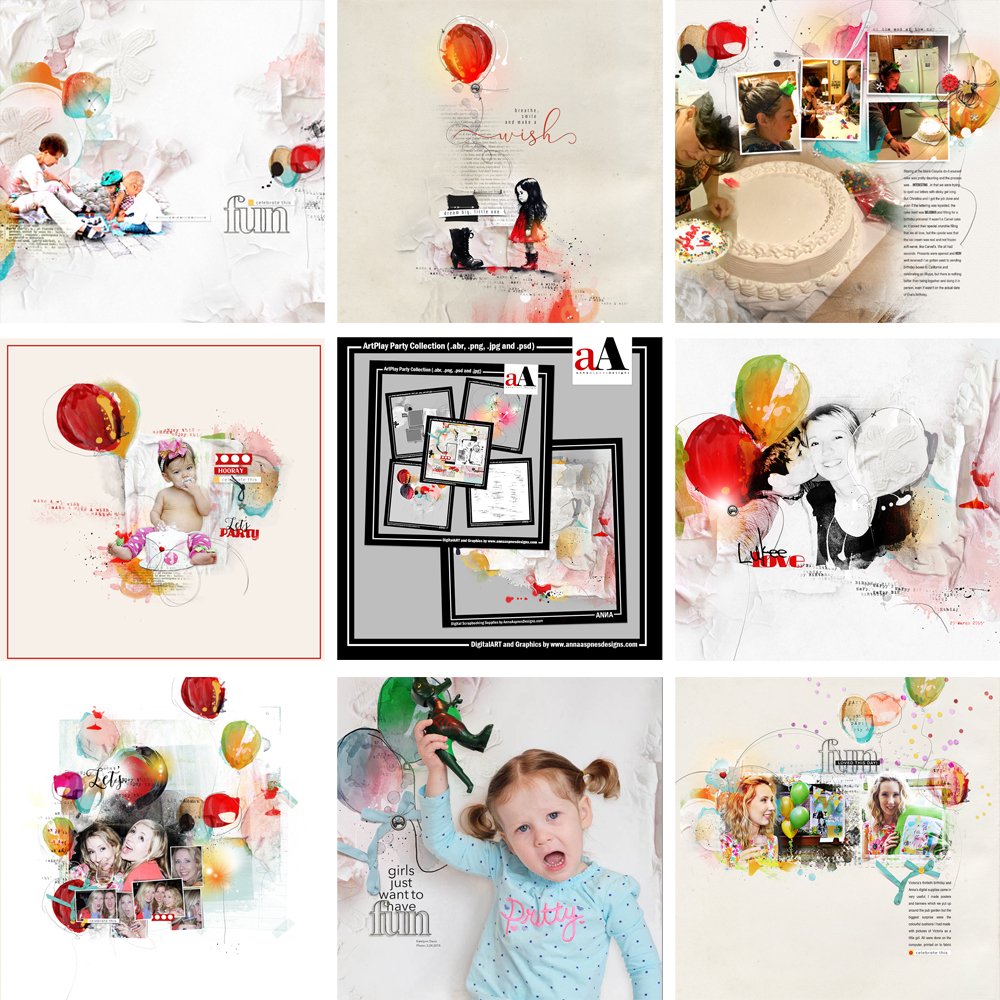 Inspiration for using the ArtPlay Party Inspiration for digital scrapbooking and photo artistry in Adobe Photoshop and Elements.
This post is intended to give you guidance on using ArtPlay Palette Party, ArtsyTransfers and co-ordinating digital assets.
ArtPlay Party Inspiration
1. 'Sandwich' Your Photo
Place your photo inbetween the artistry to contain and better blend a photo in your digital scrapbooking pages.
Adopt a Linear Layout Design by extending the artistry in 'band' from one side of the layout to another.
Blend your photo using a Layer Mask and Brushes or by clipping the image to a FotoBlendz clipping mask.
Place digital art one each side of your photo the 'sandwich' and Lead the Eye to your photo focal point.
SEE ALSO:
2. No Birthday Photos?
Art journal the memories or moments if you don't happen to have photos for a creative memory keeping page.
SEE ALSO:
3. Twice the Fun!
Recolor your digital art supplies and add context with words in your photo artistry layouts.
SEE ALSO:
More Inspiration
Click on the images below to access complete digital design supply lists and process notes.
ArtPlay Party Collection
A collection of digital art and scrapbooking supplies for birthday, party and celebration inspired digital scrapbooking and photo artistry pages.
Includes:
Want More Digital Scrapbooking and Photo Artistry Inspiration?
EMAIL ME AT ANNA AT ANNAASPNESDESIGNS.COM OR POST IN THE COMMENTS BELOW.