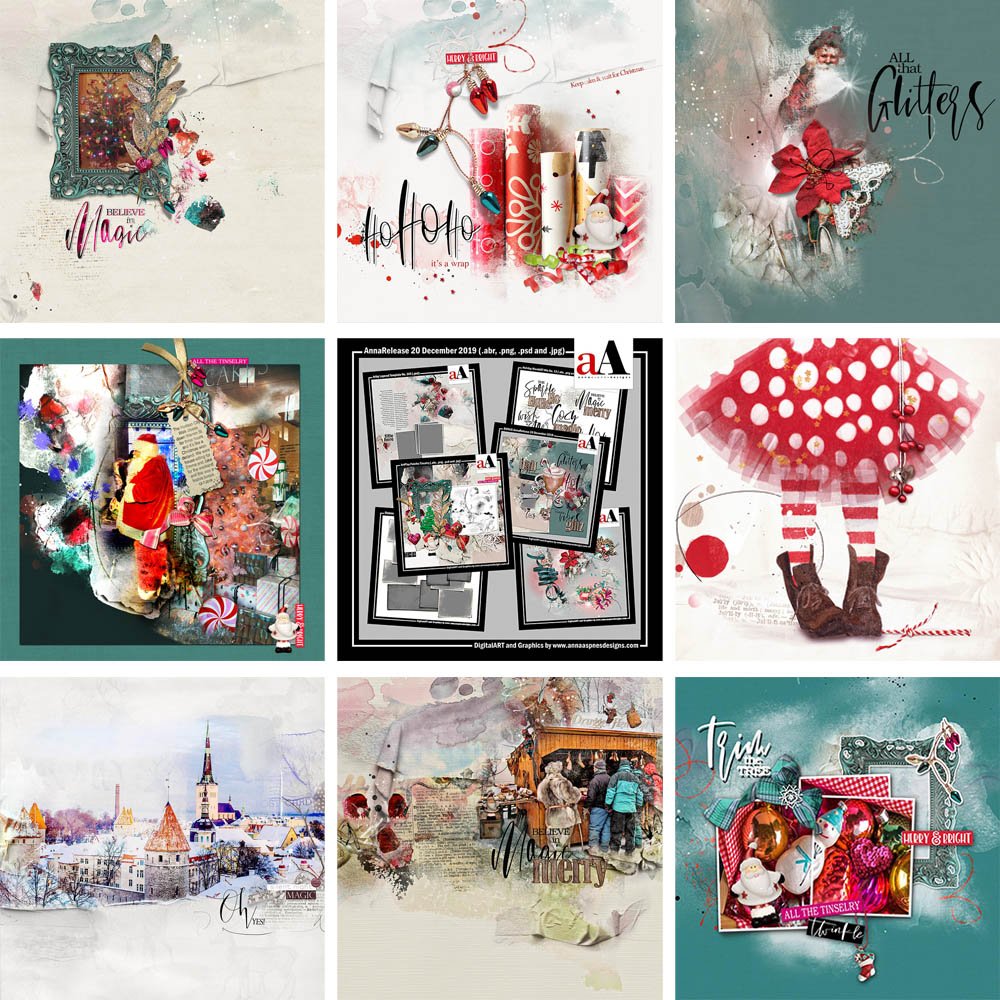 Happy Monday! Today we're sharing ArtPlay Tinselry Inspiration.
This post is intended to give you guidance on using the latest New DigitalART, Sales and Specials.
ArtPlay Tinselry Inspiration
Click on the images below to access complete digital design supply lists and process notes.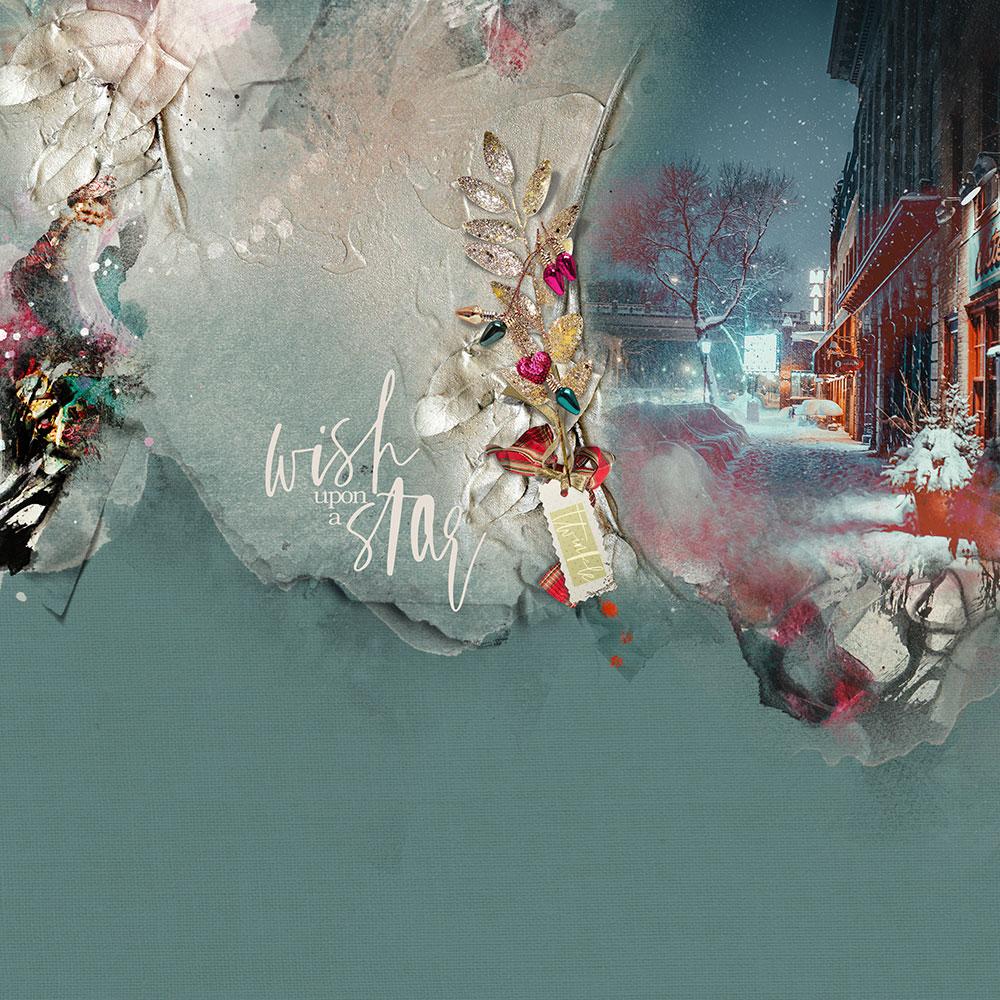 Wish| Viv
Contain your Image
Use the artistry to frame your blended photo.
Blend your photo into areas of an artsy paper.
Align the edges of your photo with those in the artistry.
Notice how the placement of the element cluster enhances this effect.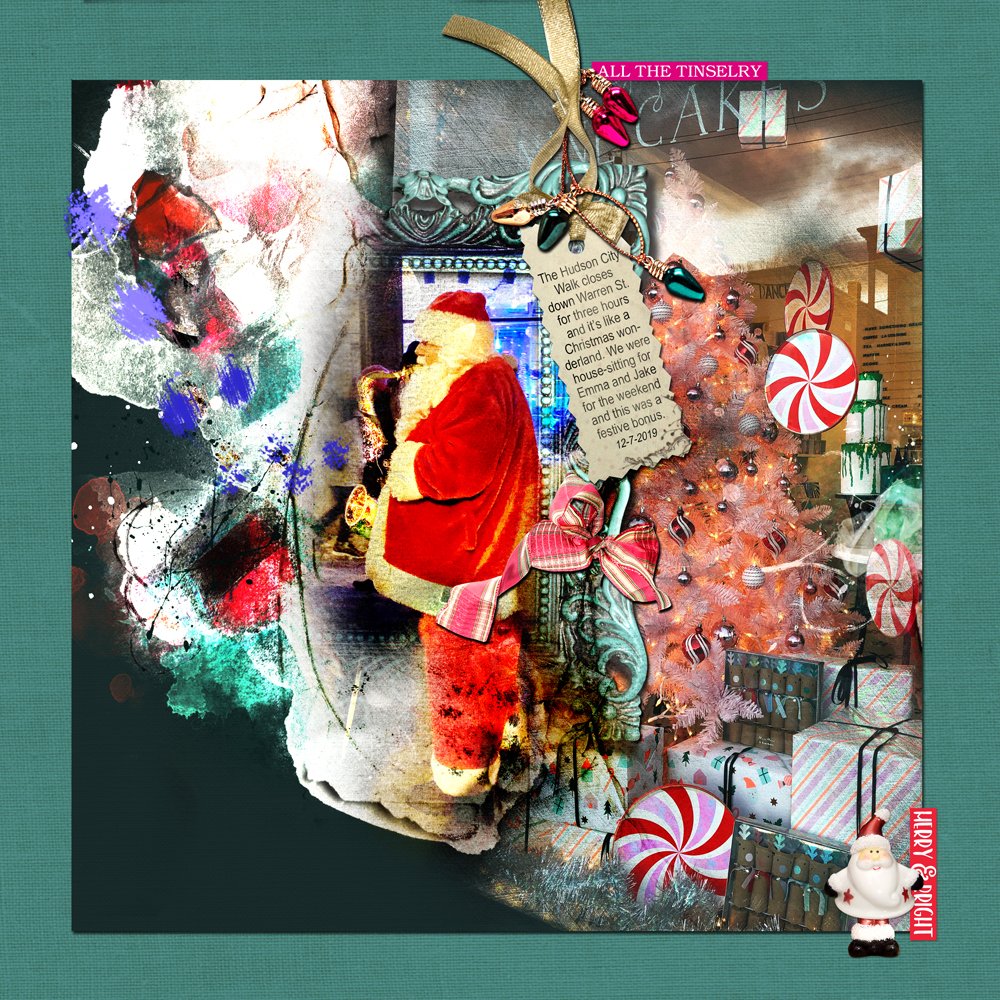 Swingin' Santa | Laura
Frame a Layout
Created a blended collage then matte with a Solid Paper selection.
Create a layout using blended photos and elements.
Save the .psd file, and then flatten into a single layer.
Frame and embellish your collage in a second layout.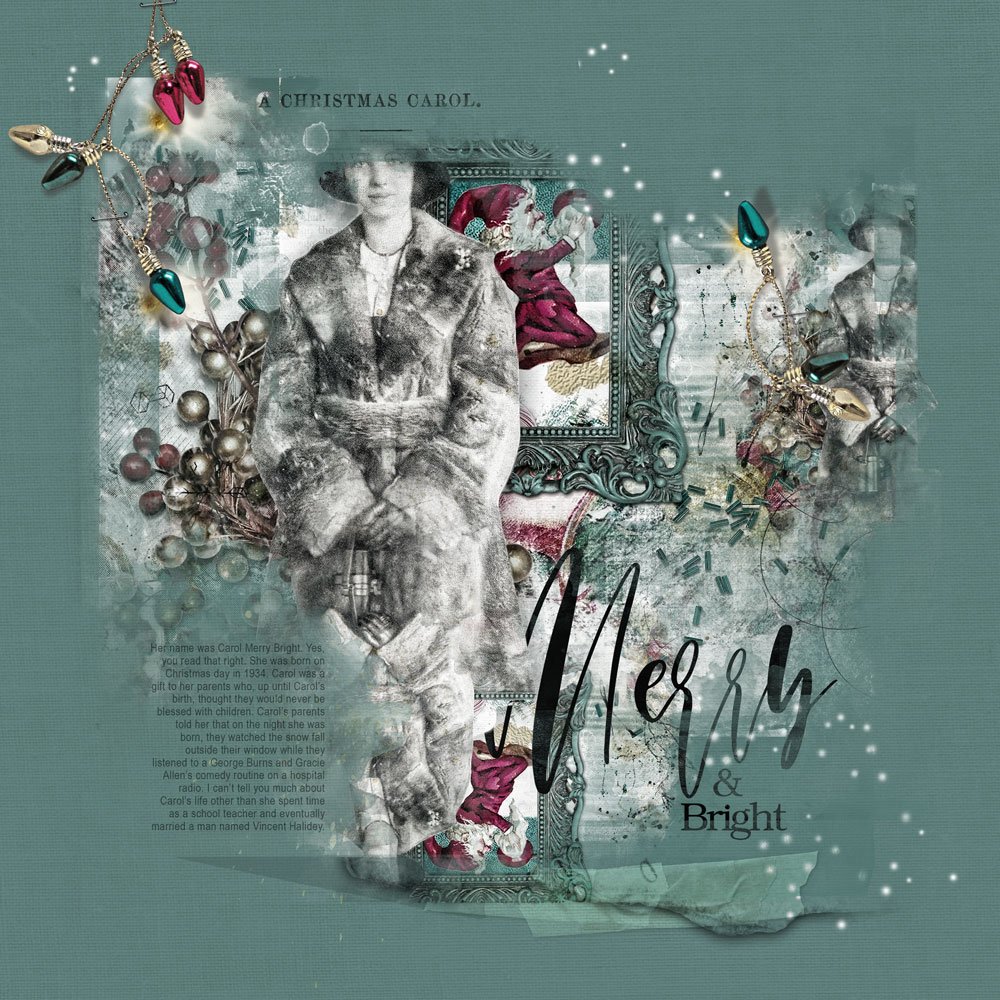 It's Mark | Nancy
Mask a Composite
Create a layout, merge the layers then mask to create a more blended collage.
Arrange layer and photos to yield a pleasing design.
Merge the layers or create a composite by pressing SHIFT + CTRL/CMD + ALT/OPT + E.
See also Heritage Masking Made Simple.
Want More Digital Artistry and Scrapbooking Inspiration?
Find more ArtPlay Tinselry Inspiration in the AnnaGallery, the AnnaTeam Layouts board on Pinterest.
We invite you to post your pages and share your digital scrapbooking and artistry to uplift and inspire.