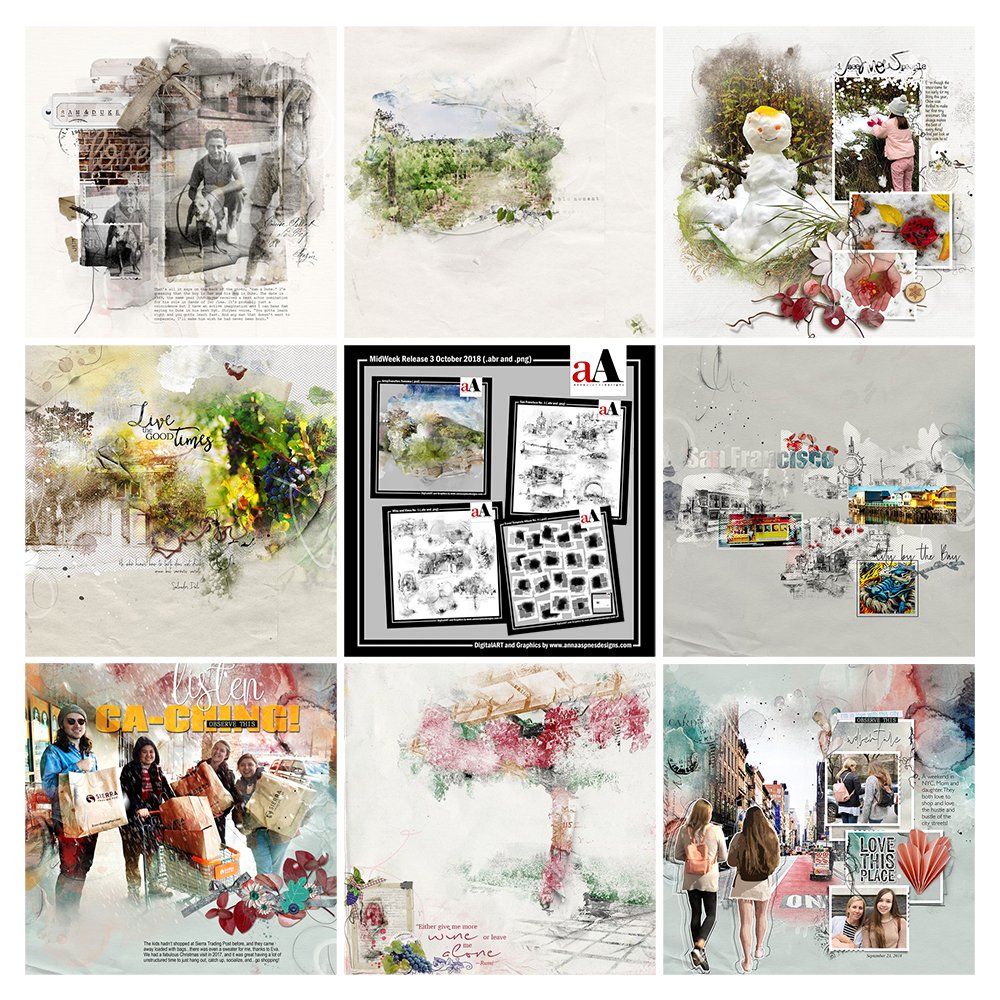 Happy Monday! Today we're sharing digital designs inspiration 10-08.
This inspiration post is intended to give you guidance on using new releases, specials and DigitalART by Anna Aspnes Designs.
Digital Designs Inspiration 10-08
The aA Creative Team members have been making the magic happen with NEW DigitalART products at Anna Aspnes Designs.
More digital designs inspiration can be located in the AnnaGallery and  the AnnaTeam Layouts board on Pinterest.
See our Gallery HighLights by clicking on the images to access complete digital design supply lists.
You will also find process notes and digital scrapbooking tutorials from each team member to provide new digital inspiration for using aA DigitalART designs.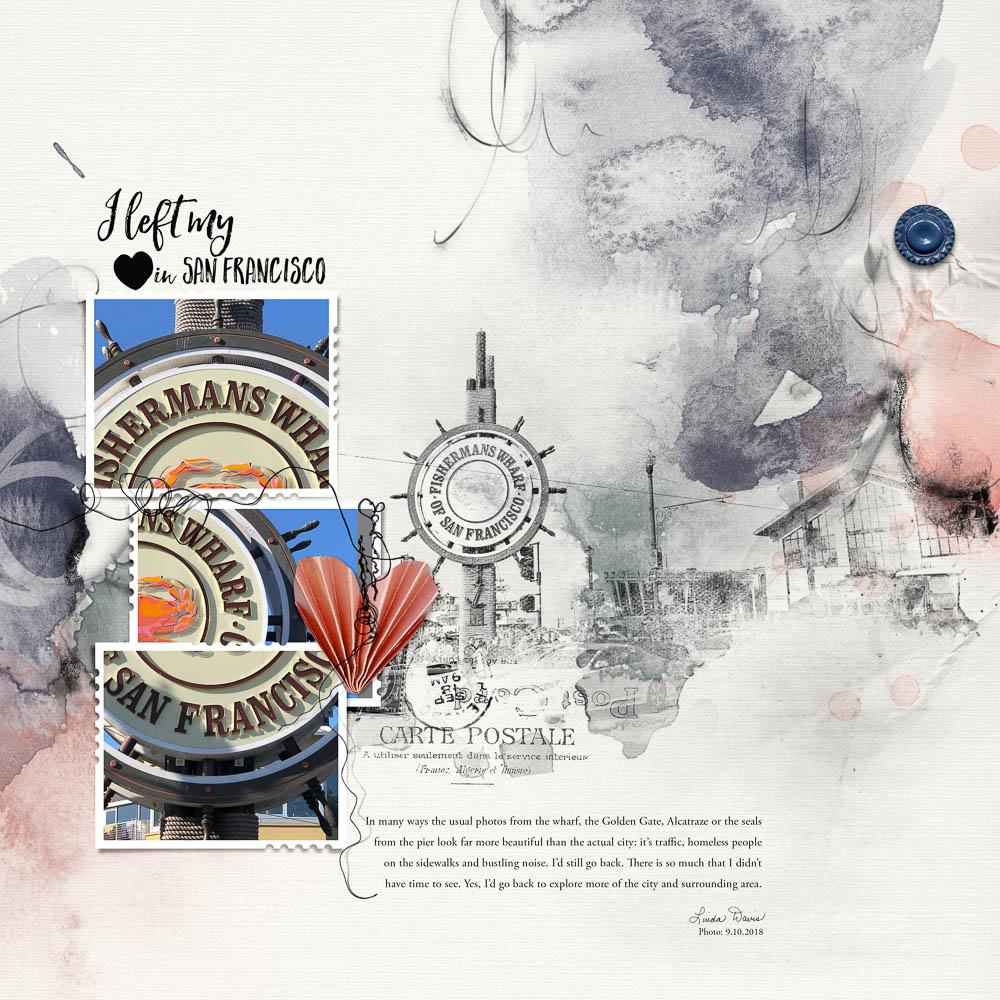 Start with a Brush | Linda
Brush Replaces FotoBlendz Mask
Remove the FotoBlendz Clipping Mask and use a pictorial style Brush instead.
Every template in Travel Template Album No. 4 includes a FotoBlendz Clipping Mask designed to blend the focal image of your choice.
Linda deleted this mask from her layout and supported her framed photos by stamping a pictorial brush on a new layout using the Paint Brush Tool from the Tools Panel.
I love how the brush she selected supports the theme of her photos.
See also: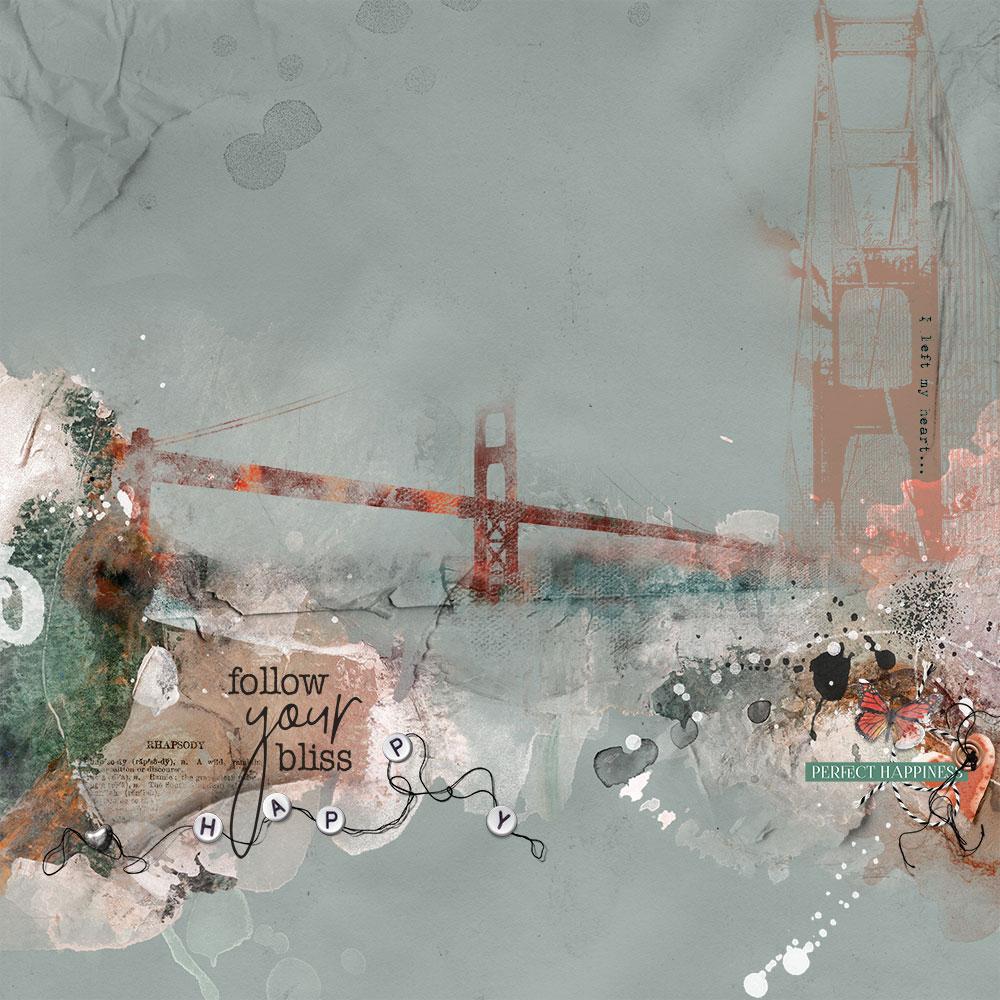 I Lost My Heart | Viv
Blending Modes with Brushes
Combine Artsy Papers and Brushes to create cool color effects.
Select an Artsy Paper as your layout foundation then stamp a brush on a New Layers in the color of your choice.
Apply a Blending Mode such as Vivid or Hard Light and experiment with your brush image color to create a fun color effects.
I love the mottled 'metal' effect Viv applied to the bridge image.
See also: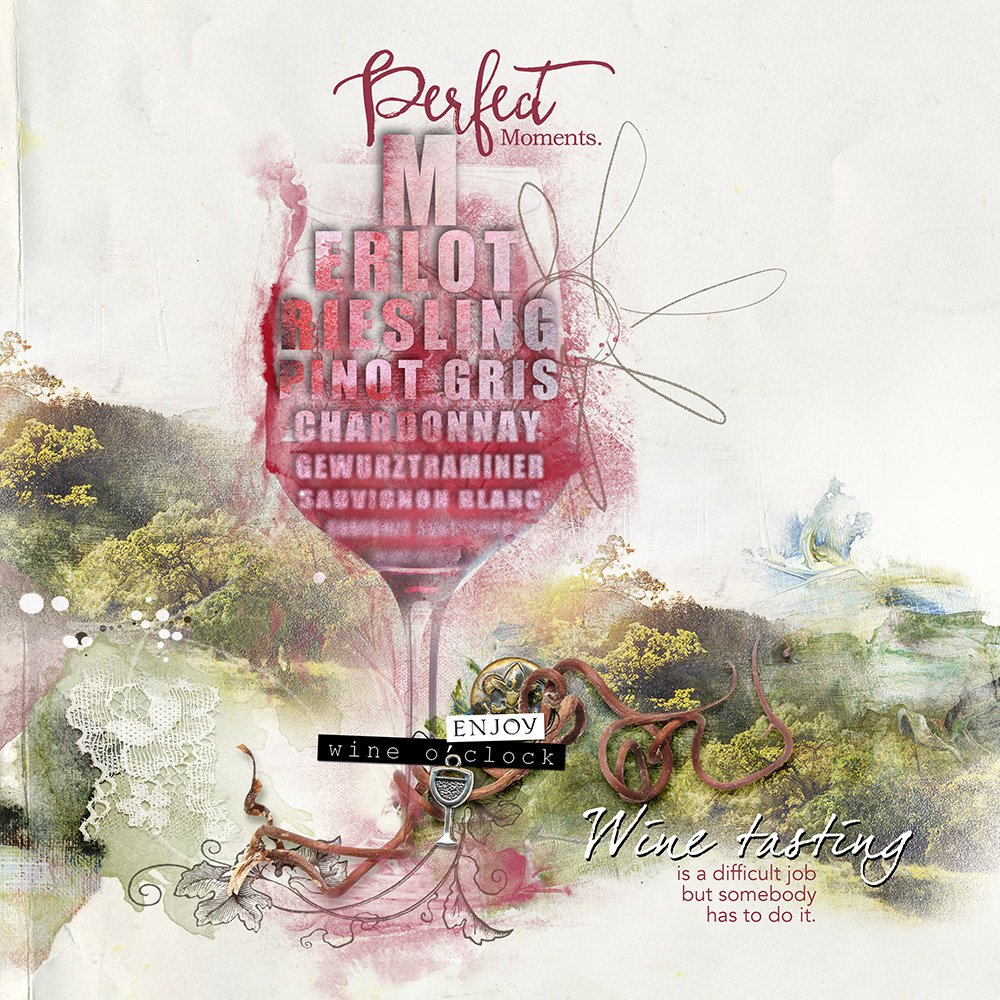 Wine Tasting | Miki
Creative Titles
Get creative with your title work by framing your words using a brush.
Notice how Miki has used the wine glass brush to draw focus to and contain the words.
Love the addition of the Drop Shadow Layer Style to make the title stand out.
See also:
Want More Digital Artistry and Scrapbooking Guidance?
Find more Digital Designs Inspiration 10-08 in the AnnaGallery.
We invite you to post your pages and share your digital scrapbooking and artistry endeavors.