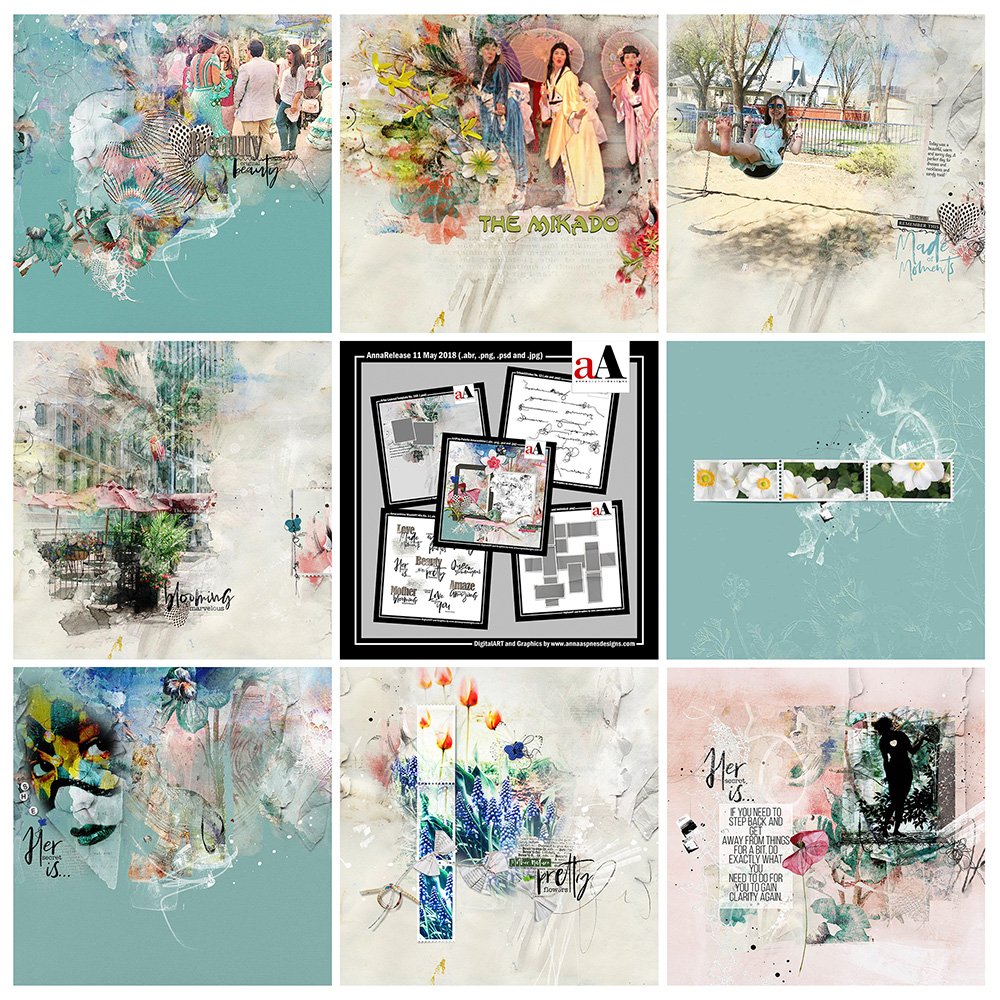 Happy Monday! Today we're sharing Digital Designs Inspiration Amaranthine. 
AnnaRelease Amaranthine is the newest collection of digital designs for scrapbookers, photographers, artists and crafters to be released into the Anna Aspnes Designs store.
AnnaRelease Amaranthine
The aA Creative Team have been preserving memories and telling stories  with the NEW ArtPlay Palette Amaranthine and supporting DigitalART products.
More digital designs inspiration Amaranthine of course, can be located in the AnnaGallery.
Note that the AnnaRelease bundled option is available for ONE WEEK ONLY.
Click on the image below to view more digital designs inspiration 'Amaranthine' or visit the AnnaTeam Layouts board on Pinterest.
Digital Designs Inspiration Amaranthine

She is My Mother | Adryane
Document Mom
Tell a story about a Mother.
This could be yours or someone else, to include Mother Nature.
Pair a photo and your words with elements from ArtPlay Amaranthine Collection.
While this collection has a tropical feel and was inspired by flowers and Mother's Day, the bold colors bring live to heritage photos.
See also:

Swim | Fiona
Small Photos
Create a layout with a smaller photo.
It's  generally accepted that large photos deliver greater impact in a layout but the reverse can also be true.
Notice the how the artistry in Fiona's page supports and becomes part of her photo at this smaller size.
See also:

Tulip Garden | Linda
Celebrate Flowers
Create artistry with Flowers.
Spring has arrived and flowers are appearing everywhere – Take some photos of a recently gifted bouquet, a blossoming favorite or a story about a particular flower.
Linda is an avid gardener and always has some fabulous flower photos to share.
See also:
Want More Digital Artistry and Scrapbooking Guidance?
Find more Digital Designs Inspiration Amaranthine in the AnnaGallery.
We invite you to post your pages and share your digital scrapbooking and artistry endeavors.