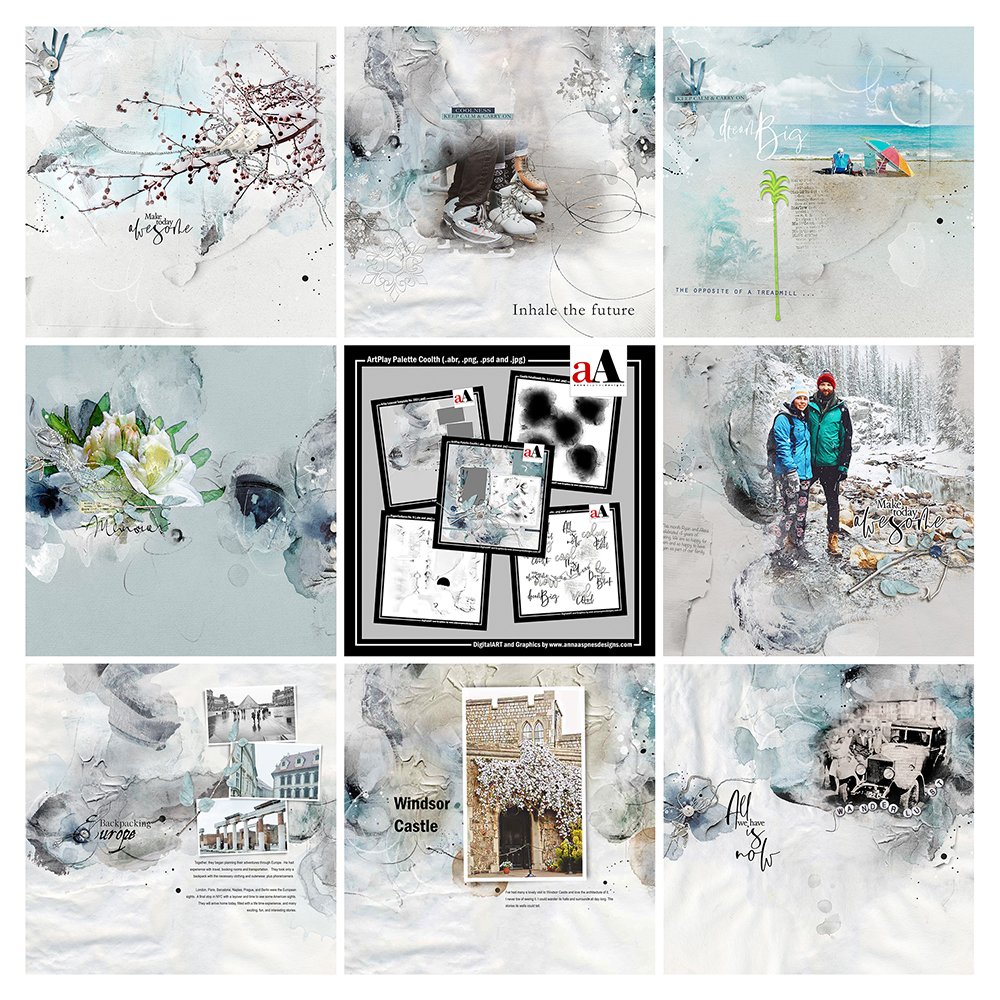 Happy Monday! Today we're sharing Digital Designs Inspiration Coolth. 
Digital Designs Inspiration Coolth
AnnaRelease Coolth, is the latest collection of digital designs for scrapbookers, photographers, artists and crafters to be released into the Anna Aspnes Designs store.
The aA Creative Team adding a little 'coolth' to their artistry with ArtPlay Palette Coolth and supporting products.
More digital designs inspiration Coolth of course, can be located in the AnnaGallery.
Note that the AnnaRelease bundled option is only available until January 18th at 9am EDT..
Click on the image below to view more digital designs inspiration 'Coolth' or visit the AnnaTeam Layouts board on Pinterest.
AnnaRelease Coolth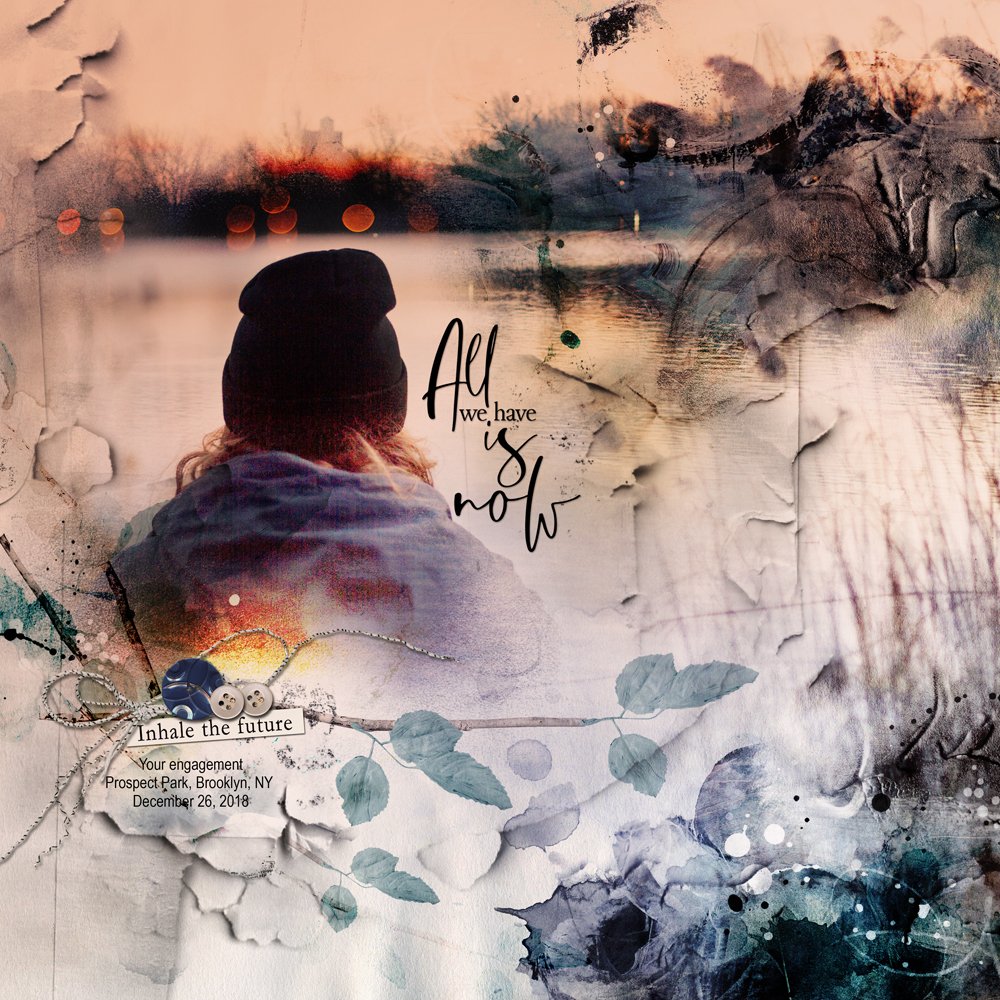 Prospect Park | Laura
Add Color
Don't be afraid to colorize a monotone ArtPlay Palette to make it your own.
You can do this by adding color photos or elements from a different ArtPlay Palette.
Love how Laura has blended 2 images together to enhance the depth of color and visual interest to her digital artistry design.
See also: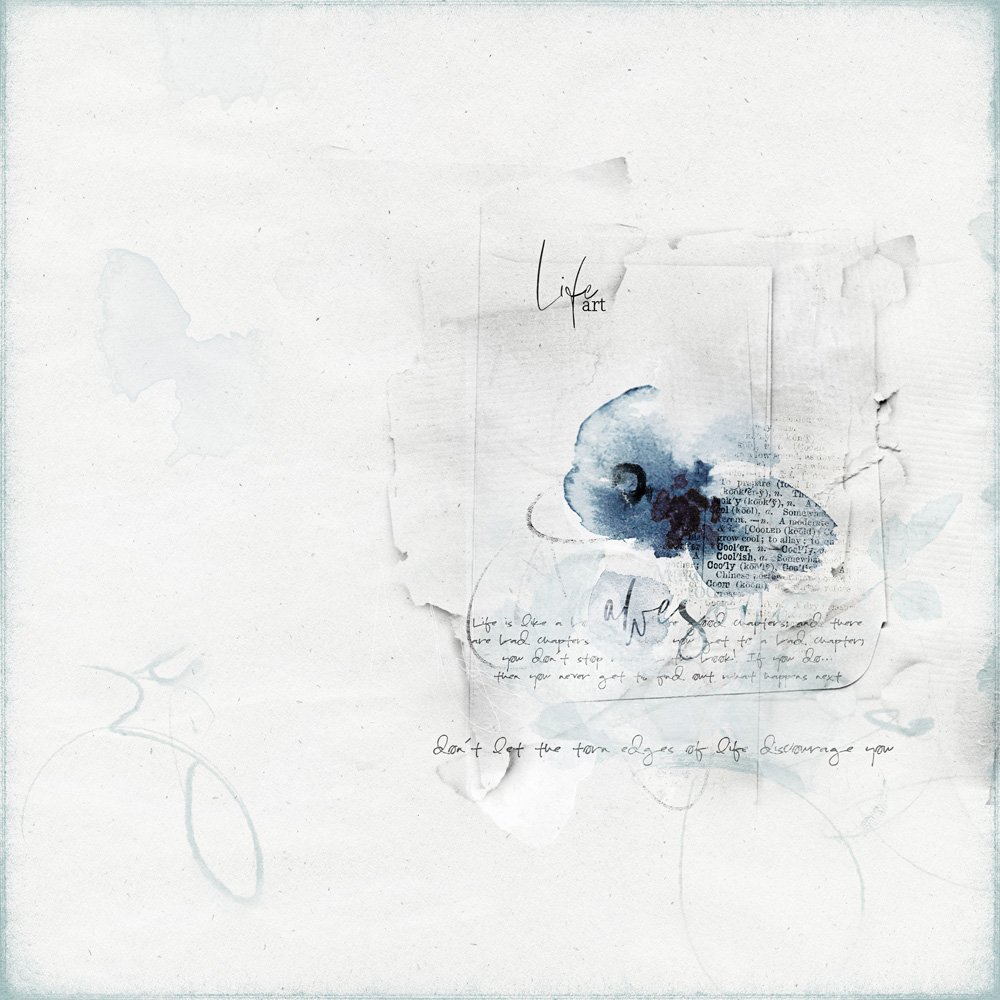 Life's Edges | Donna
Frame With Textures
Create a custom frame for your focal point using texture brushes.
Stamp the PaperTextures of your choice at angles around your focal point to build a frame.
I love how Donna has used this approach to subtly draw the eye around her art journaling design.
See also: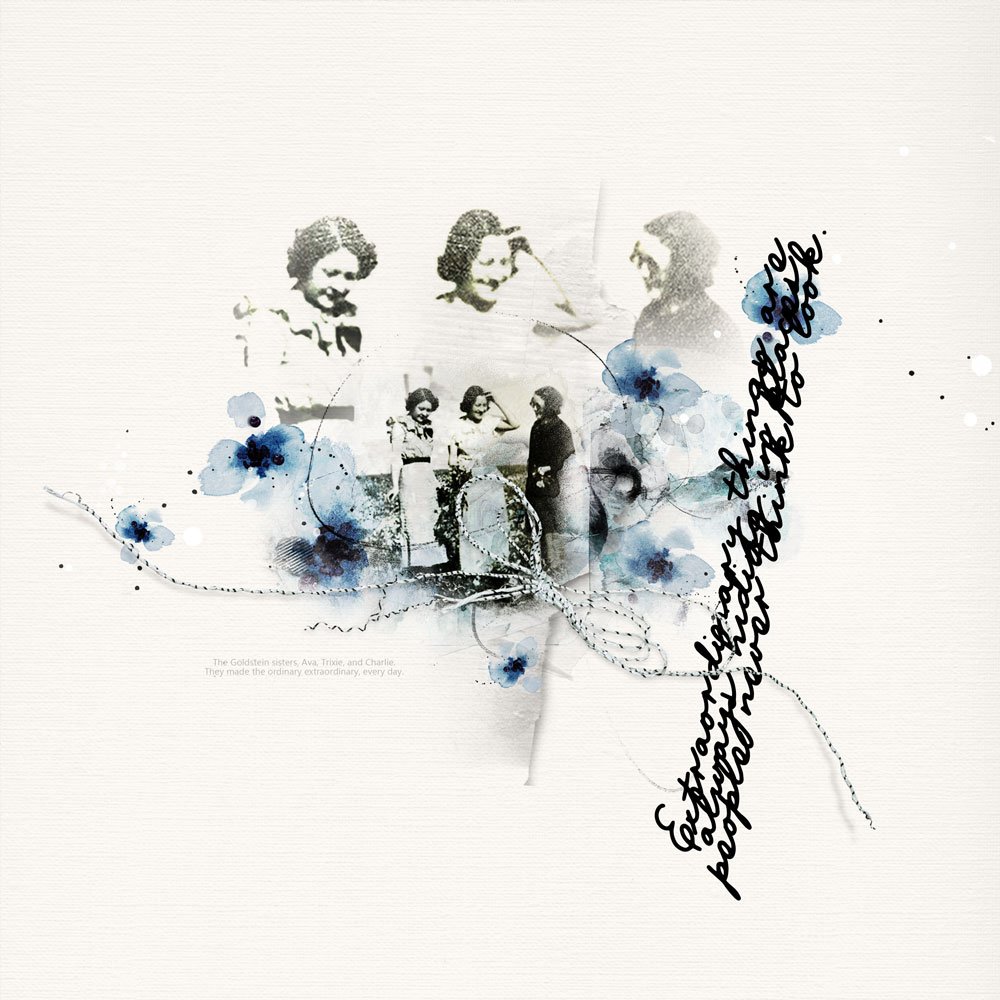 Extraordinary (sisters) | Adryane
Power in Numbers
Duplicate elements to create greater visual interest.
Notice how Adryane has duplicated the flower Transfer, rotating and changing it's size to add visual impact to her digital scrapbooking design.
I also love how she has added her text on an angle to create tension and blended a photo within a photo.
See also:
Want More Digital Artistry and Scrapbooking Inspiration?
Find more Digital Designs Inspiration Coolth in the AnnaGallery.
We invite you to post your pages and share your digital scrapbooking and artistry adventures.