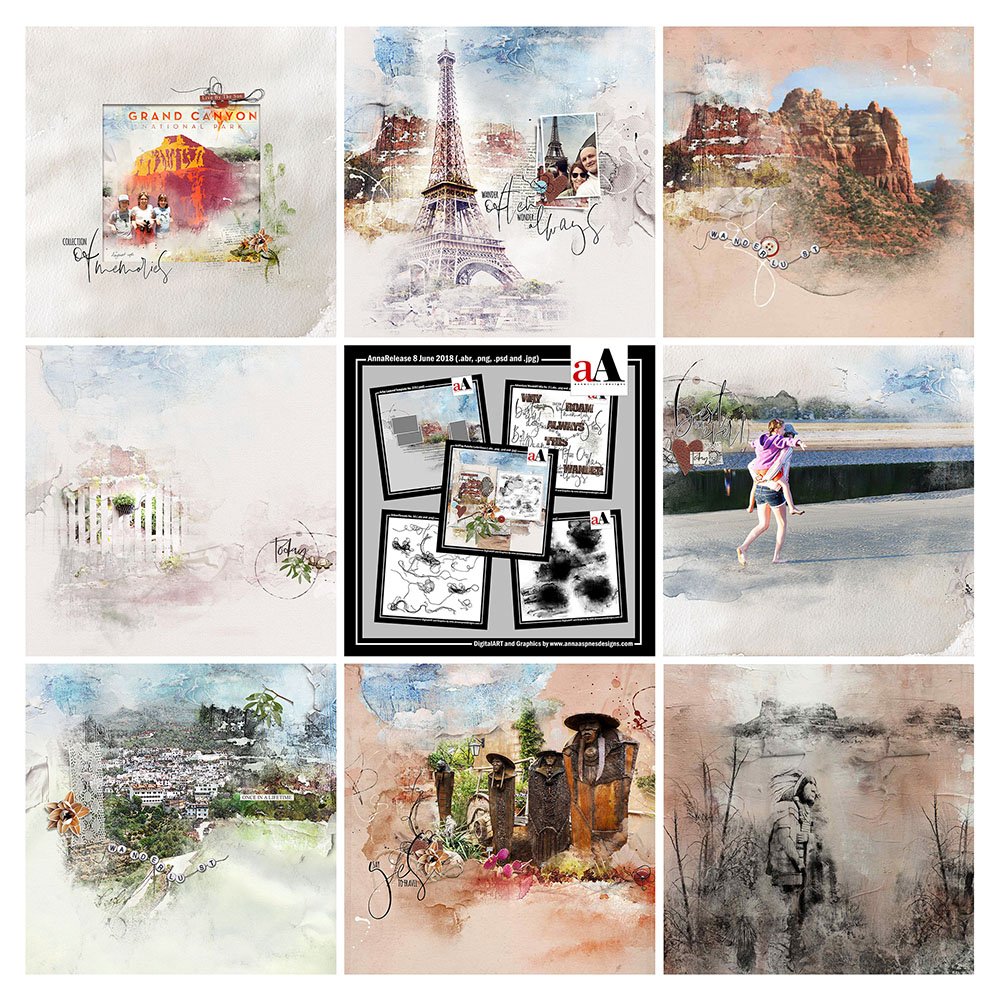 Inspiration for using the ArtPlay Lateritious Collection for digital scrapbooking and photo artistry in Adobe Photoshop and Elements
This post is intended to give you guidance on using ArtPlay Palette Lateritious, ArtsyTransfers and co-ordinating digital assets
ArtPlay Lateritious Inspiration
More ArtPlay Lateritious Inspiration  can be located in the AnnaGallery and the AnnaTeam Layouts board on Pinterest.
See our Gallery Highlights by clicking on the images to access complete digital design supply lists.
You will also find process notes and digital scrapbooking tutorials from each team member to provide new digital inspiration for using DigitalART designs by Anna Aspnes Designs.
1. Simplicity of Templates
The predesigned format of Artsy Templates enables you to add your photos and words to create a simple page.
The multiple transfer layers Create the artistry and allow for Customization.
Clip your photos to the mask layers and add your own Solid Paper background.
Complete the layout design with a WordART title.
See also:
2. Stroke Your Titles
Create a Sticker Effect for your WordART titles.
Add a white Stroke Layer Style to your titles to add Visual Interest via dimension.
Go to Layer> Layer Style> ArtStroke and select White as you color and the Pixel Width of your choice.
Add a Drop Shadow Layer Style to preference to complete the effect.
See also:
3. Modify Supplies
Adjust the elements in the ArtPlay Lateritious Collection to support your photos.
Use elements from the collection Without thematic components.
Focus on what Supports your photos only.
Modify elements through the using of Masking to create new design variants.
See also:
More Inspiration
Click on the images for complete digital supply lists plus process notes:
ArtPlay Lateritious Collection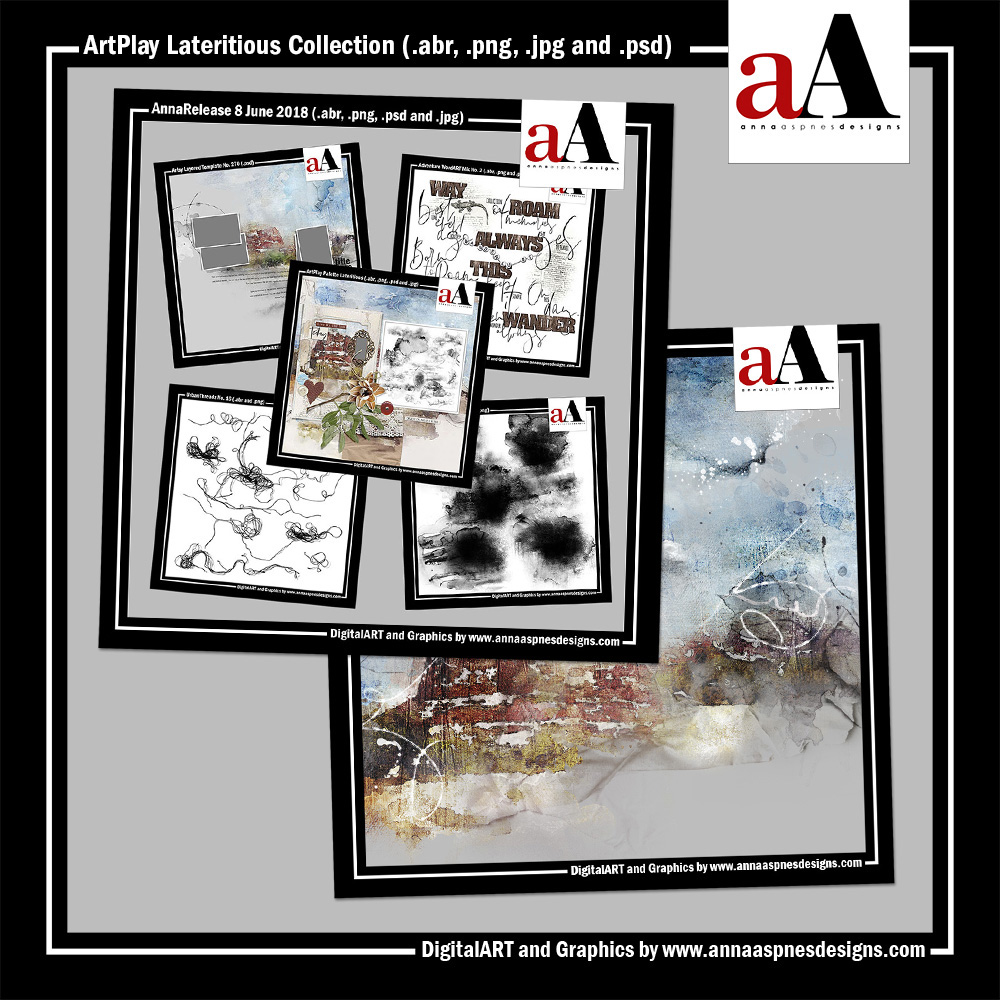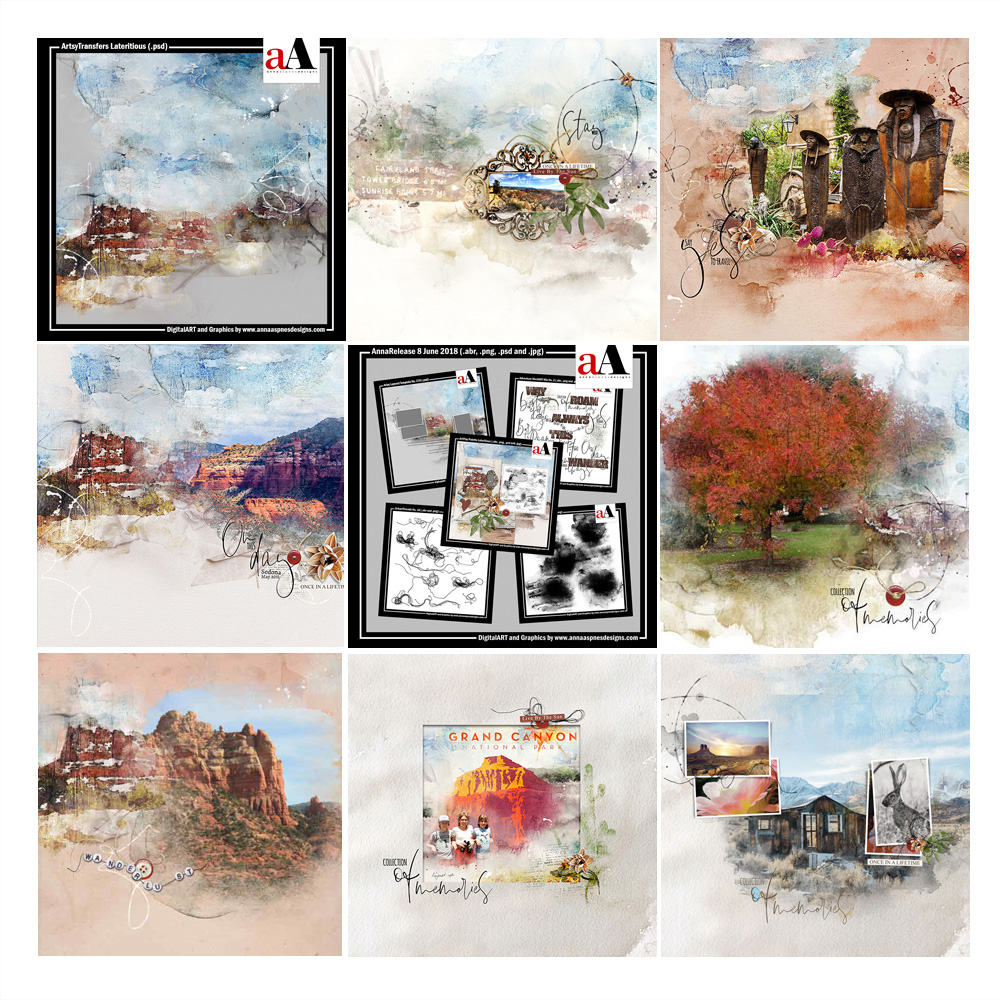 INDIVIDUAL PRODUCTS IN THIS SERIES:
Want More Digital Scrapbooking and Photo Artistry Inspiration?
EMAIL ME AT ANNA AT ANNAASPNESDESIGNS.COM OR POST IN THE COMMENTS BELOW.