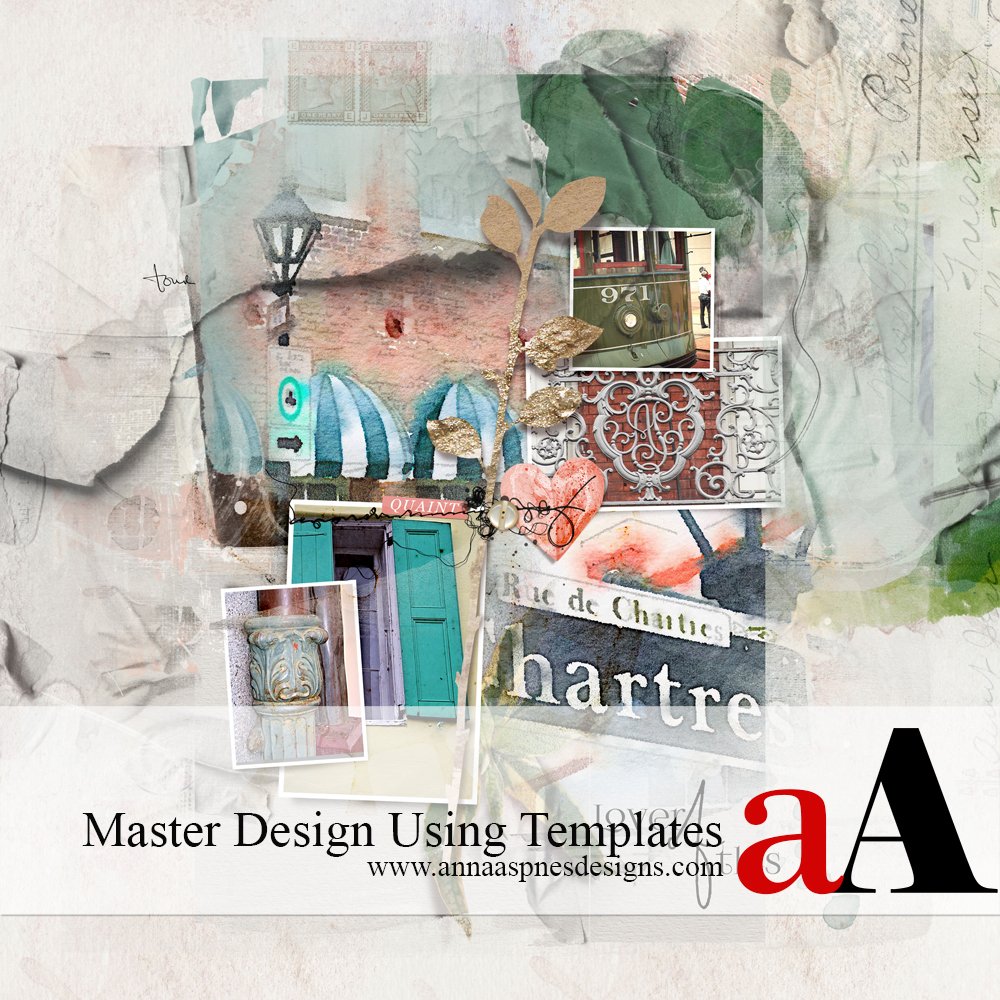 Today, Creative Team Member, Marnie, is sharing how to Master Design Using Templates.
Introduction
Do you struggle with creating a layout from a blank canvas?
Templates might just be the answer.
A template "is a blueprint design for a finished page." (Anna Aspnes)
Serves as a map to guide us through a project.
Afford structure for the beginner.
Offers a 'springboard' for the more advanced memory keeper.
It also:
Solves design dilemmas such as element placement.
Provides the opportunity to focus on your photos and words.
Enables the learning of Design Principles as you create.
Fake it til you make it.
I once knew a baker who told me she baked dozens of baguette loaves before conquering the process.
You start with a 'recipe' to learn the basics, and then as you increase your knowledge and experience, you are able to make more advanced modifications of your own.
In this 'Master Design Using Templates' post, you will:
See how the same set of photos are showcased in 3 different templates.
Learn which STYLE may be best suited for your layout design.
Choosing the Right Template
Template collections provide versatility and cohesion perfect for completed projects.
1. WaterColor Templates 

Choose a WaterColor Template for an artsy/blended look.
One large focal blended photo is supported by a variety of smaller 'framed' masks
May be used in single or double-page format with word and title placement indicated.
Offers sophisticated photo artistry layout design.
Try this:
Clip your focal photo to the large FotoBlendz mask layer to blend into your background.
Add supporting photos to the 'frame mask' layers to populate the template.
Support the COLOR and THEME of your images with

a

A

DigitalART supplies.
Note.
2. FotoInspired Templates

Choose a FotoInspired Template for a more contemporary and structured layout design.
Try this:
Clip your photos to some of the 'fotomask' layers.
Add 

a

A

DigitalART supplies to the remaining 'fotomask' layers in the template and embellish as preferred.
See Anna's step-by-step approach in this trio of Artsy Digital Pocket Scrapbooking videos at the bottom of the Resources page.
See also 5 Ways to Create an Artsy Design.
Note.
3. MonthReview Templates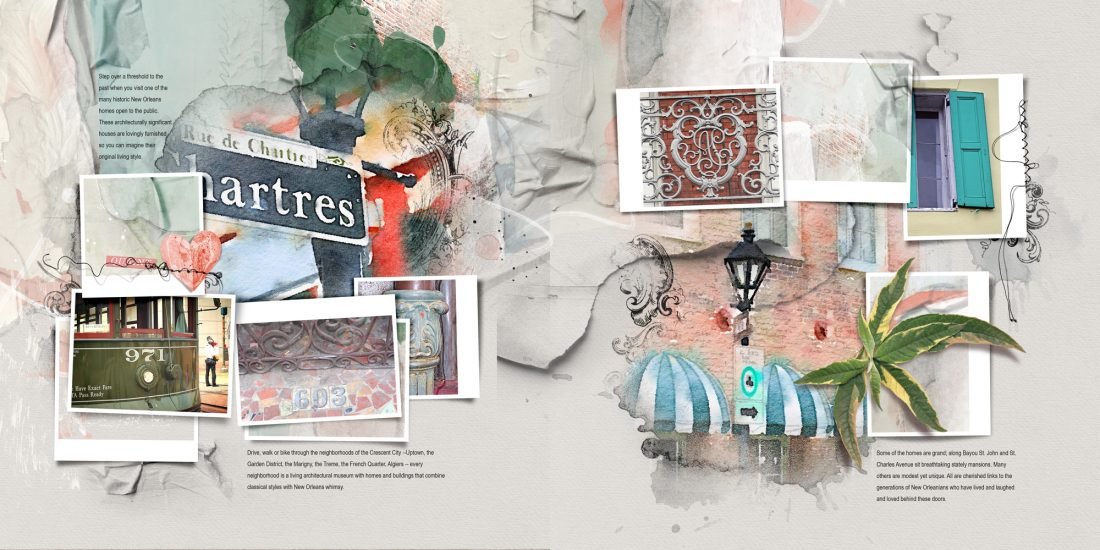 Choose a MonthReview template to showcase your photos with more documentation.
Try this:
Use the 'frame labels' to add notes about specific images.
Leave them blank to add White Space to your layout designs.
Use the 'Calendar' element to add a date to your page.
Note.
Marnie used MonthReview Template Album No. 4_6.
She omitted the calendar element and one of the framed masks; clipped photos and Artsy Paper to the other masks; recolored stains; finished with texture and embellishments.
Summary
Template are invaluable to learning artsy design principles to elevate your photo artistry and memory keeping.
Template Albums offer efficiency and cohesion in your layout design.
Use the templates individually or mix and match to create double page spreads.
Learn as you create and start making modifications as your skills an knowledge advance.
We invite you to:
And if you liked this Master Design Using Templates, please consider sharing it using the social media buttons below.