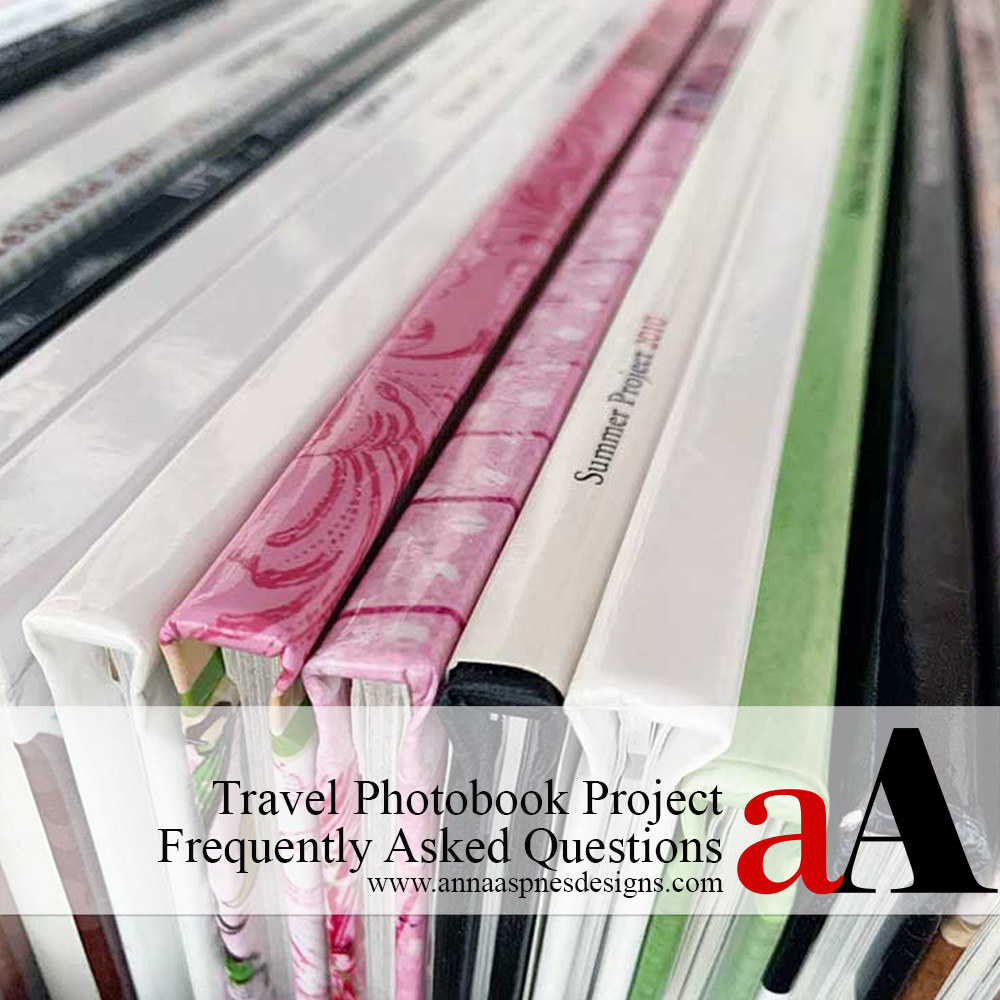 Your questions answered about the aA Travel Project 2023 in this Travel Photobook Project FAQs post
Travel Photobook Project FAQs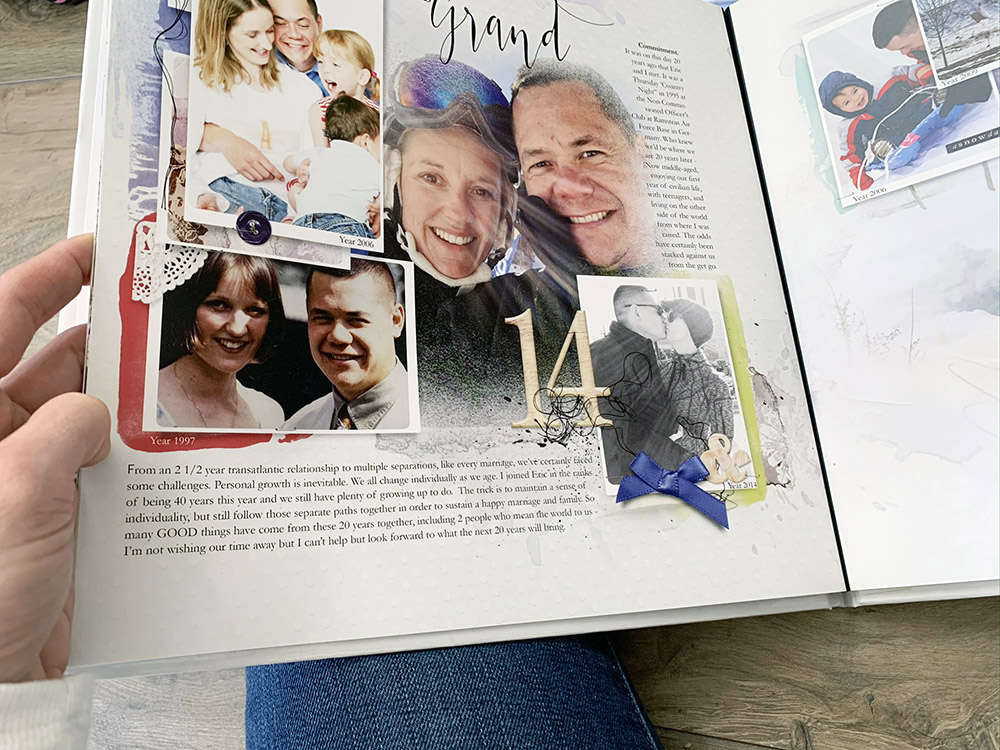 Is the Travel Project a good fit for me? I am new to digital scrapbooking/have been on a break from scrapbooking for a while.
Absolutely.
A guided project is the perfect way to get inspired and 'dip your toes back into the water.'
A step-by-step approach with Hand-held Guidance will help you navigate challenges with ease and instill confidence as you achieve success through each step.
The use of templates will also provide a basic layout foundation for your pages so that you can give your attention and focus to Mastering the Essential Techniques to create a cohesive collection of pages that tell meaningful stories.
My summer is too busy. How will I be able to keep up with the project?
The workshop will run for 6 weeks with a BONUS session a few weeks after that. At the end of this experience, you will have the Confidence to continue your project with the Travel Project community, or if you have completed your project by then, you will likely be inspired to start a new one.
Right at the outset of this experience, you will make a Fail-proof Plan that suits your own photos, preferences, and schedule, and I will guide you every step of the way in this process through a simple worksheet process. A series of questions will help you tailor the project to Suit your Priorities/Goals and determine a time frame that is both feasible and comfortable.
The whole point of this project is to make the project Fit in with Your Life so you can continue making memories.
How is this class different from the annual December Project?
Aside from the project being customized for different project approaches there will be MORE written content, cheat sheets to refer back to, as well as worksheets to guide you through each decision in the planning and creating process.
The workshop is longer giving your MORE time to complete your project, and support/encouragement to get you to the finish line.
There will be MORE time on storytelling, and what to include, with prompts, and creative techniques for having words and adding more meaning to your documentation. I also want to devote MORE focus to the different ways you can enhance and personalize your project with memorabilia and alternative imagery sources, MORE useful Photoshop/Elements techniques to elevate your layouts, plus a blueprint for creating your Photo Book covers.
And there is always so much MORE that is divulged and revealed throughout this photo book making journey.
My goal is to help you to create the most Meaningful photo book keepsake yet and arm you with the skills you need to make MORE projects after class.
You can see a full outline of what to expect here.
How is this class different from last year's Travel Project 2022?
In addition to receiving my step-by-step proven formula for creating ANY photo book project, there is SO MUCH new content.
Start Here – A Photo Project Guide with Theme Inspiration (.pdf)
Travel Project Worksheet is a proven guided approach for  Choosing a Theme (.pdf)
Printing Guidance – Considerations for Choosing Printing Method and Format for your layout designs (.pdf)
TWO Travel Project Plan Examples – Inspiration for your own Project Plan (.pdf)
Project Plan Printable Worksheet –  Step-by-step guidance for creating your own Project Plan (.docx so that it's editable)
NOTE.
The Start Here .pdf is a 21 pages workbook guiding you through Everything you Need to Know about planning a Photo Book Project.
Every section prompts you with Action Steps to instill confidence and guide you through the decision-making process.
A separate worksheet is included to help you choose your Travel Theme with a Summary Checklist to ensure feasibility.
NEW! For 2023
Available now or being added over the course of the project.
List of Ideas and prompts for Travel Stories.
Guidance for Improving your project Writing.
List of photos to Capture 'CheatSheet'
Inspiration for what to Include in any travel project.
Novel travel photobook Titles.
Updated favorite Fonts for titles and journaling.
All my Secrets for speeding up the Creation of your project pages.
Tips for overcoming Procrastination and Overthinking.
How to make your pages more Interactive by incorporating Video/Audio.
Additional content based on Your Requests and questions.
There is ALWAYS more added to these projects than you think is going to be!
When do the LIVE Sessions take place?
The LIVE Sessions take place via Zoom on Mondays/Tuesdays from 17 July-22 August 2023.
Note that, a BONUS session will typically be added a few weeks after the end of the workshop to show you how to upload your pages for print, answer any outstanding questions, share my completed projects, and provide support to help you finish your projects.
All LIVE sessions take place at 2 PM MDT.
Session #1 – Monday 17 July 2023 at 2 pm MDT
Session #2 – Tuesday 25 July 2023 at 2 pm MDT
Session #3 – Monday 31 July 2023 at 2 pm MDT
Session #4 – Tuesday 8 August 2023 at 2 pm MDT
Session #5 – Monday 14 August 2023 at 2 pm MDT
Session #6 – Tuesday 22 August 2023 at 2 pm MDT
See what time this is in your part of the world using This Timezone Converter.
You can also find the schedule of the LIVE sessions with class links in a .pdf available for download after registration.
A BONUS session will also take place after the workshop to provide additional information and support.
What if I can't attend the LIVE sessions? Will the classes be recorded?
The LIVE sessions are energetic and inspiring, proving a sense of community. They also provide the opportunity to connect with me and get your questions answered in real time enabling me to tailor the information to exactly what YOU want to learn.
If you can't make a session though, I have got you covered.
I will solicit questions before each event so that even if you cannot attend, you can still get them answered.
Each session will be recorded and a REPLAY uploaded to your account at Anna Aspnes Designs shortly after the event.
You'll be able to download it within a few hours and watch it at your convenience as many times as you like.
I work in Photoshop Elements. Will I be able to follow along with the techniques?
I will be working mostly in Photoshop as this seems to be the preferred platform, however, the 2 programs are Very Similar and so I will always accommodate my Photoshop Element friends. 
When I demonstrate in Photoshop, I make a point to Verbally Cue any differing commands in Photoshop Elements.
In cases where the technique is different or nonexistent, I will provide Additional Demonstrations in Elements offering viable workarounds to yield the same or similar results.
My goal is always to be Inclusive in sharing across both platforms to that you can make the magic happen in the program you prefer to use.
I am interested in learning how to create a photobook but am not much of a traveler.
While I will be creating 2 travel-themed projects using the same template album, if you have a folder of photos you want to put in Sophisticated photo book format, then this project is definitely for you!
The steps and approaches are completely customizable to Any Theme you choose (and I will help you with that too!)
The templates are Completely Editable to remove all the 'postage' brushwork and we already have someone registered for class planning to complete a baby book!
The interactive format enables me to be intimately involved with your project so that I can provide suggestions and help you Solve Problems in pursuing the stories you are most passionate about sharing.
Heck! Even if you don't have photos, but plan to travel in the future, this class will set you up for success in providing SO MUCH inspiration for what photos to take and the sorts of Experiences you can document when you are on vacation.
There are also LOTS of ideas for incorporating the notion of travel if you prefer to stay at home too!
I have tried to create projects before and have been unsuccessful. How will this time be different?
If you follow the steps and adhere to the plan – There is NO failing.
I have been creating photo books using this format, refining and improving over the past 21 Years, to bring you the Tried and Tested methods that work.
I have led hundreds of memory keepers to success and can do the same for YOU, if you are able to trust the process, commit to the steps and walk out a plan then we will establish together.
I can save you a LOT of time and frustration if you are willing to take this leap of faith and follow my lead.
Is it possible to change the page size as I like to work in A4 size (approx. 8 1/2 X 11 inches)?
The templates in the Travel Template Album, included with the aA Travel Project, are created in 12 X 12 inches format.
They can be Modified to suit your preferred photobook Size and Theme.
The modification of templates will be included in this class and you will be able to use these techniques to Adapt the templates.
Creative Team Member, Diane Weber, regularly resizes 12 X 12 templates to her 8 X 10 preferred format.
See the following posts she has written for the aA Blog:
I am not on Facebook so how will I participate?
We have tried a couple of different platforms over the years, but Facebook always comes out as the favorite with the community – I can certainly understand your reluctance with this platform, but we operate this Closed Group very carefully.
Only registered class members are permitted into this space and I will Never share any of your information.
If you have concerns about using Facebook, I often suggest choosing a different name than your own to further Ensure your Privacy.
And if you still do not want to be on Facebook, all is not lost. I'm available Directly via Email and will always get back to you in a timely manner.
Useful or Additional Information will also be collated and shared from the Facebook group each week via email.
I want you to have the Best Experience possible regardless of your Facebook presence.
What is included with this project?
It's all outlined here.
What if I have already purchased Travel Template Album No. 7?
We could provide a refund/credit for the Travel Template Album No. 7 at Oscraps and then you would purchase the class.
Note that this template album Coordinates beautifully with last year's project template album.
There is one class offered to make registration less confusing for all.
When will the 40% Discount Coupon be issued?
A coupon code will be provided with the REPLAY of the first session and it will be valid through the last session of the workshop.
NOTE
You can use this coupon As many times as you like.
Excludes GiftKardz, On Sale, and new products released in the last 12 weeks.
When does the sale and special offer period for registration end?
The BEST offer ends SATURDAY 1 JULY 2023 and is completely Bananas!
I aim ALWAYS to be transparent in this part of my business
These projects are HUGE in terms of my hosting Fees and Time Spent.
This includes Concepting, Experimenting, Making Templates Writing, Teaching, and Creating

TWO

 Complete Projects.
The VALUE to YOU is enormous – I get the Satisfaction in seeing you SUCCEED.
The breakdown below Speaks for itself.
SAVE 50% ($62 Value) when you register by 1 July 2023
The current

$58 price

 includes Template Album Collection ($39.99 Value) at

JUST $10

PLUS 7 Sessions at

$6.85 each.

You will also receive One-on-One support via LIVE sessions or email for the duration of your project.
Your 40% Coupon will be provided following Session #1 of the 

a

A

 Travel Project 2023.
A

FREE

 session takes place after the workshop for a total of 7 Sessions.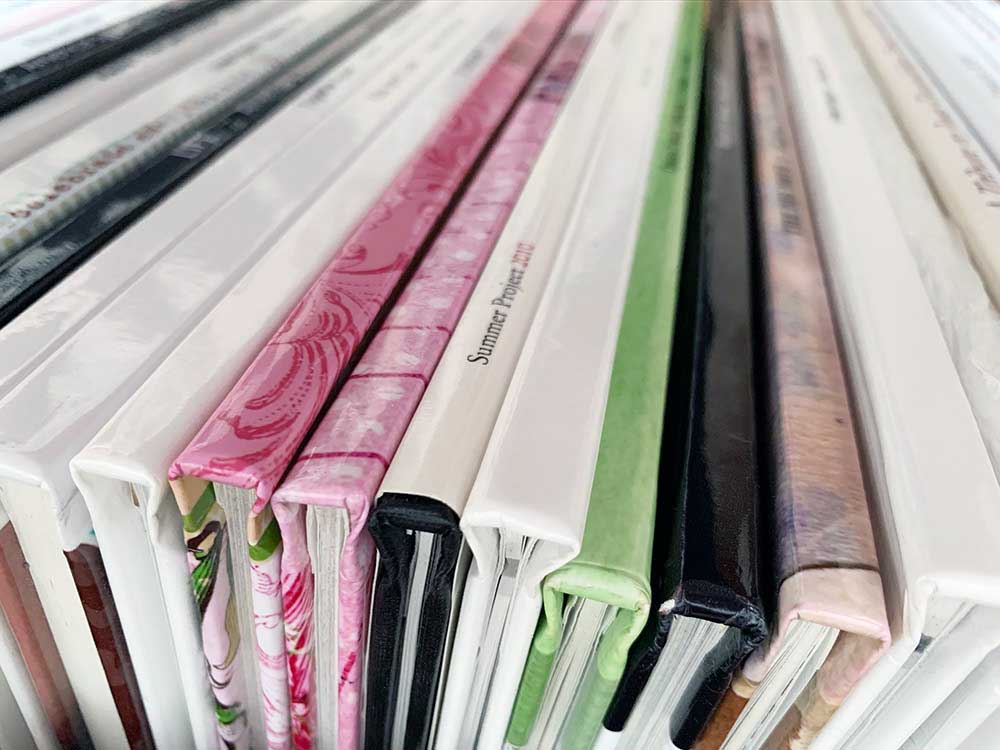 Additional Offers
On  1 July 2023 Early-Bird Special Offer will increase to $70
$Includes Template Album Collection at

JUST $10

PLUS 7 Sessions at

$8.57 each.
On  8 July 2023 Early-Bird Special Offer will increase to $75
Includes Template Album Collection at

$15

PLUS 7 Sessions at

$8.57 each.
On  15 July 2023 Early-Bird Special Offer will increase to $87.
Includes Template Album Collection at

$15

PLUS 7 Sessions at

$10.29.
PLEASE NOTE THAT ALL DISCOUNTS ARE SHOWN IN YOUR CART.
Got More Questions?
Comment below or Email me and I would be happy to answer them for you.