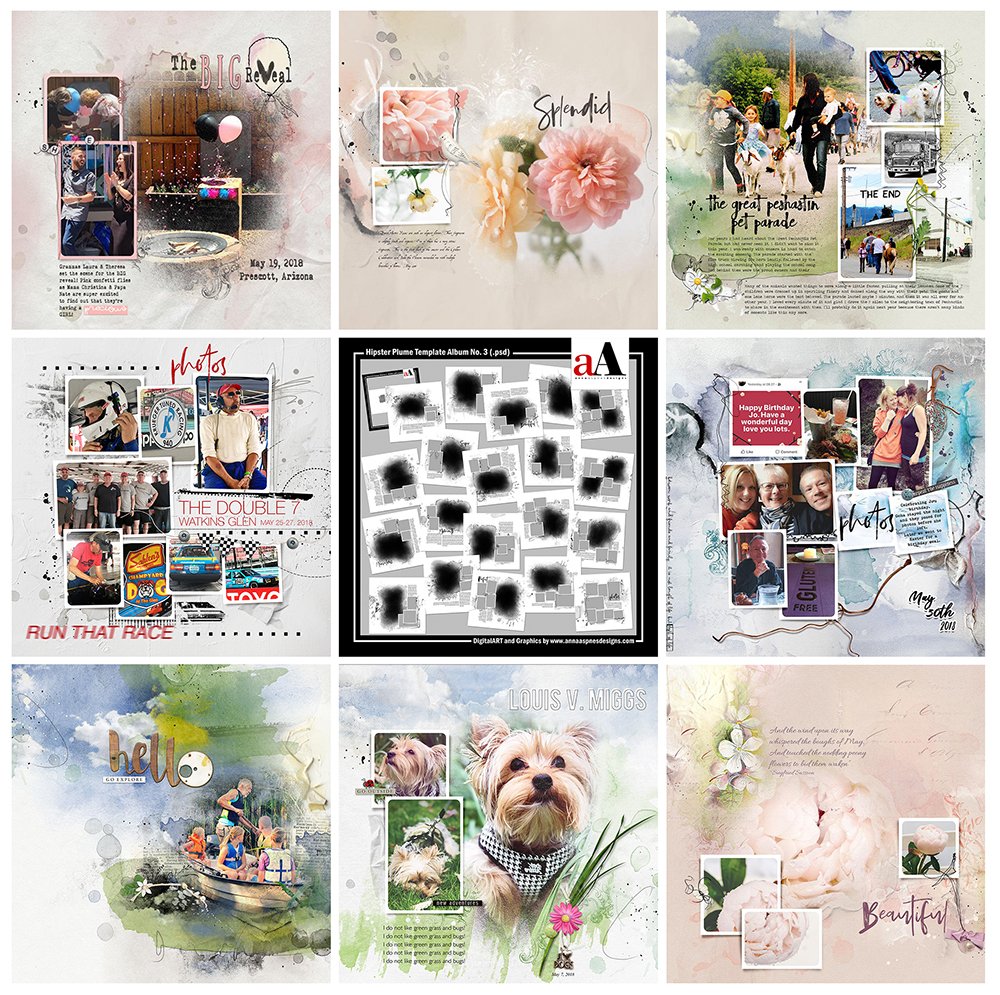 Happy Monday! We're sharing digital designs inspiration 06-04, designed to give you guidance on using new releases, specials and DigitalART by Anna Aspnes Designs.
Digital Designs Inspiration 06-04
The aA Creative Team members have been doing creative this past week the template way using NEW DigitalART products.
More digital designs inspiration can be located in the AnnaGallery and  the AnnaTeam Layouts board on Pinterest.
See our Gallery HighLights by clicking on the images to access complete digital design supply lists.
You will also find process notes and digital scrapbooking tutorials from each team member to provide new digital inspiration for using aA DigitalART designs.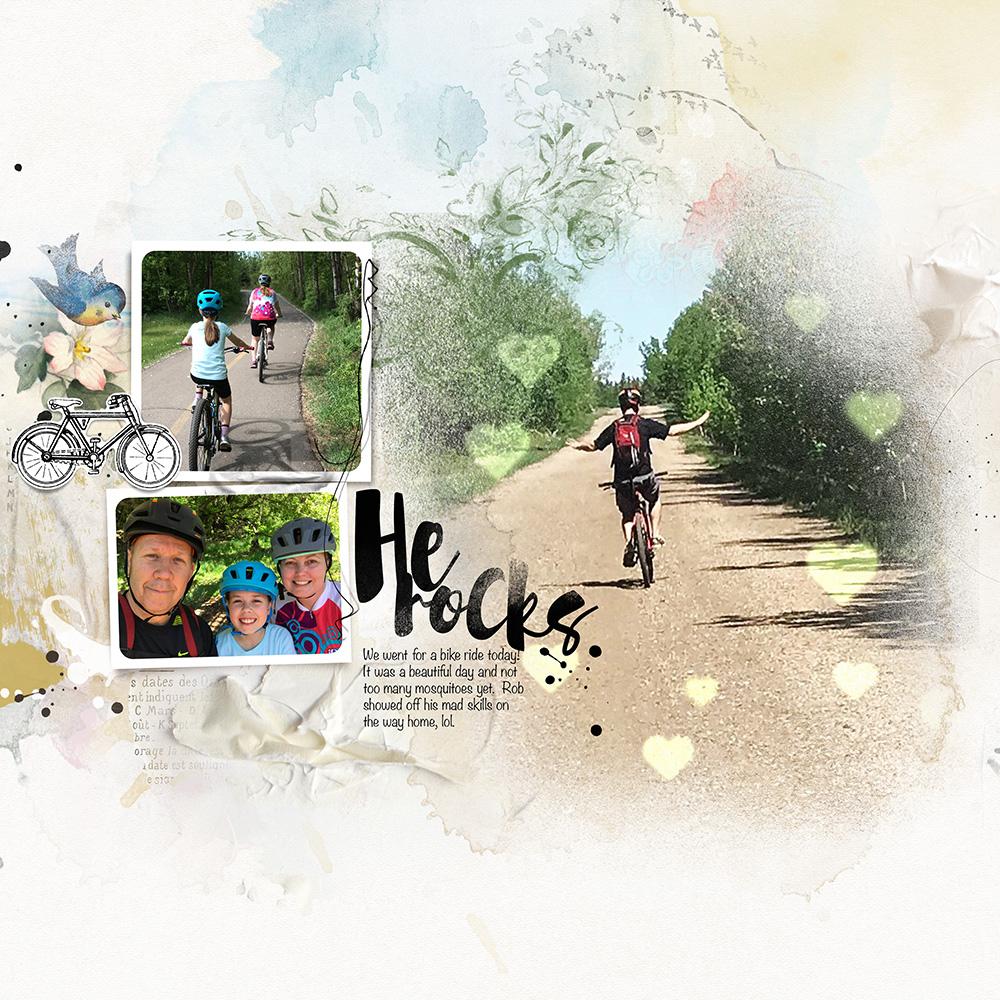 Bike Ride | Heather
Recolor Layers
Change the Color of ANY of the Layers in a template to coordinate with your Layout.
Select the Layer in the Layers Panel and go to Edit> Fill (Layer).
Ensure the 'Preserve Transparency' box is checked and set color of choice using the Color Picker from the drop-down menu.
Love the various colored stains and Hipster Plumes in Heather's page to yield a whimsical approach to her design.
Also see: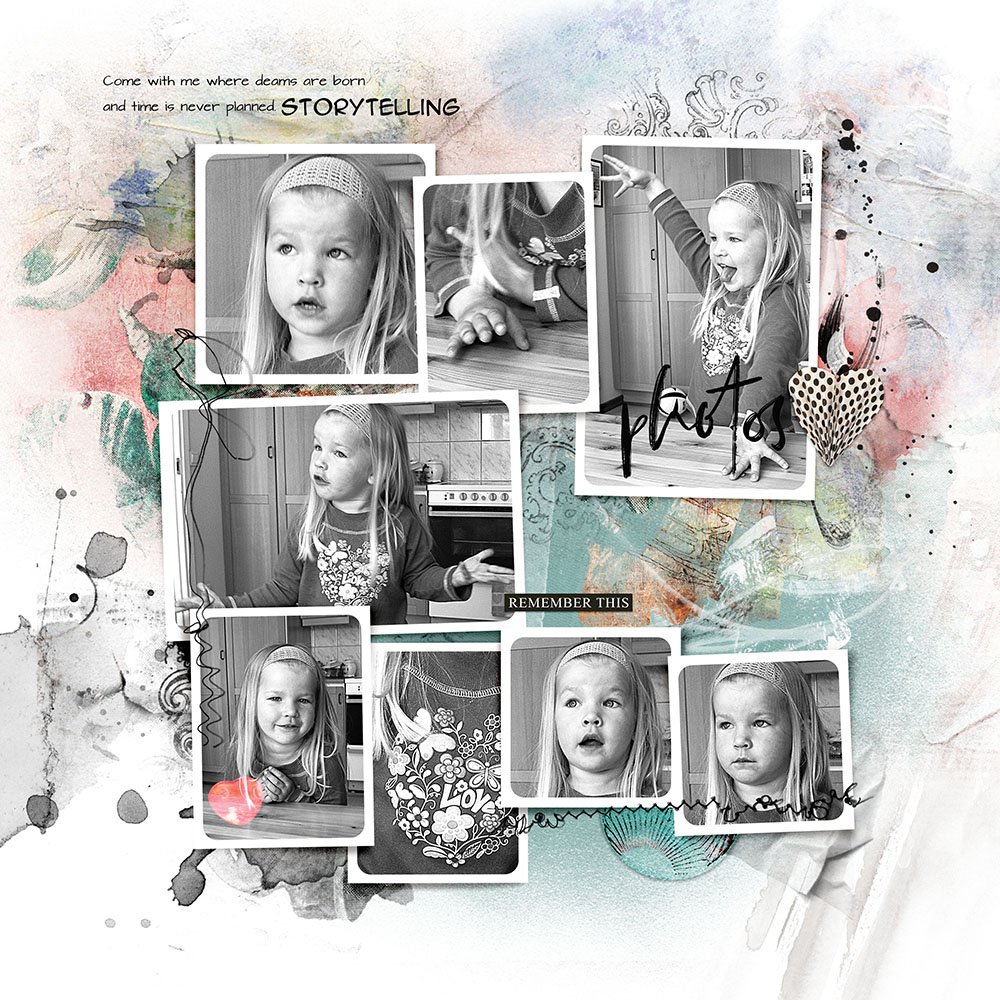 Storytelling | Ulla-May
Black and White Photos
Convert your photos to Black and White.
When you remove the color from a photo it minimizes it's impact in the design, can assist in toning down color contrast and enables you pair your images with ANY color palette.
Love how Ulla-May has used this technique to include so many photos on her layout without visual overwhelm, while giving focus to the expressions on her subject's face.
Also see: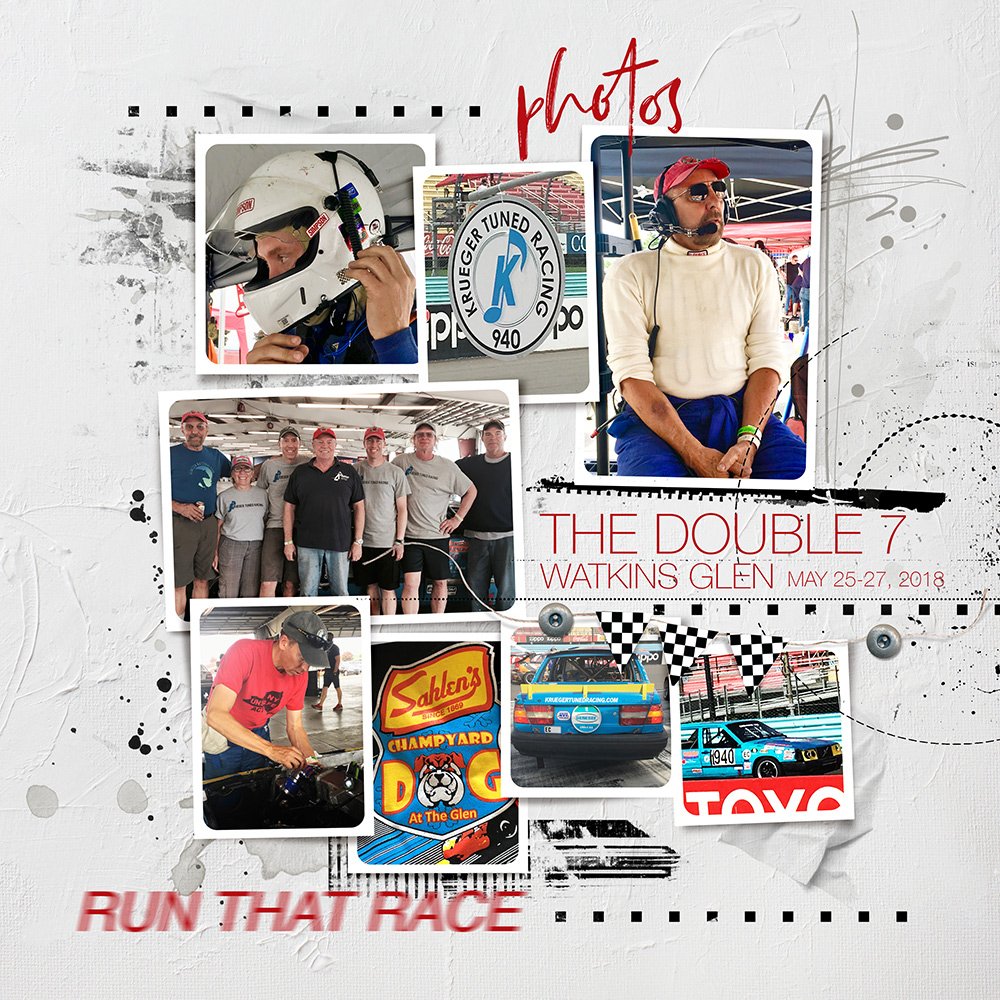 The Double 7 | Miki
Match Your Titles
Add titles to your pages that coordinate with the accent colors in your photos.
Accent photos are generally the brighter/bolder less prevalent colors that create a punchy visual impact.
Notice how Miki has used the red in her WordART to match her images
See also:
Want More Digital Artistry and Scrapbooking Guidance?
Learn more about aA Club Critique 2018.
Find more Digital Designs Inspiration 06-04 in the AnnaGallery.
We invite you to post your pages and share your digital scrapbooking and artistry shenanigans.