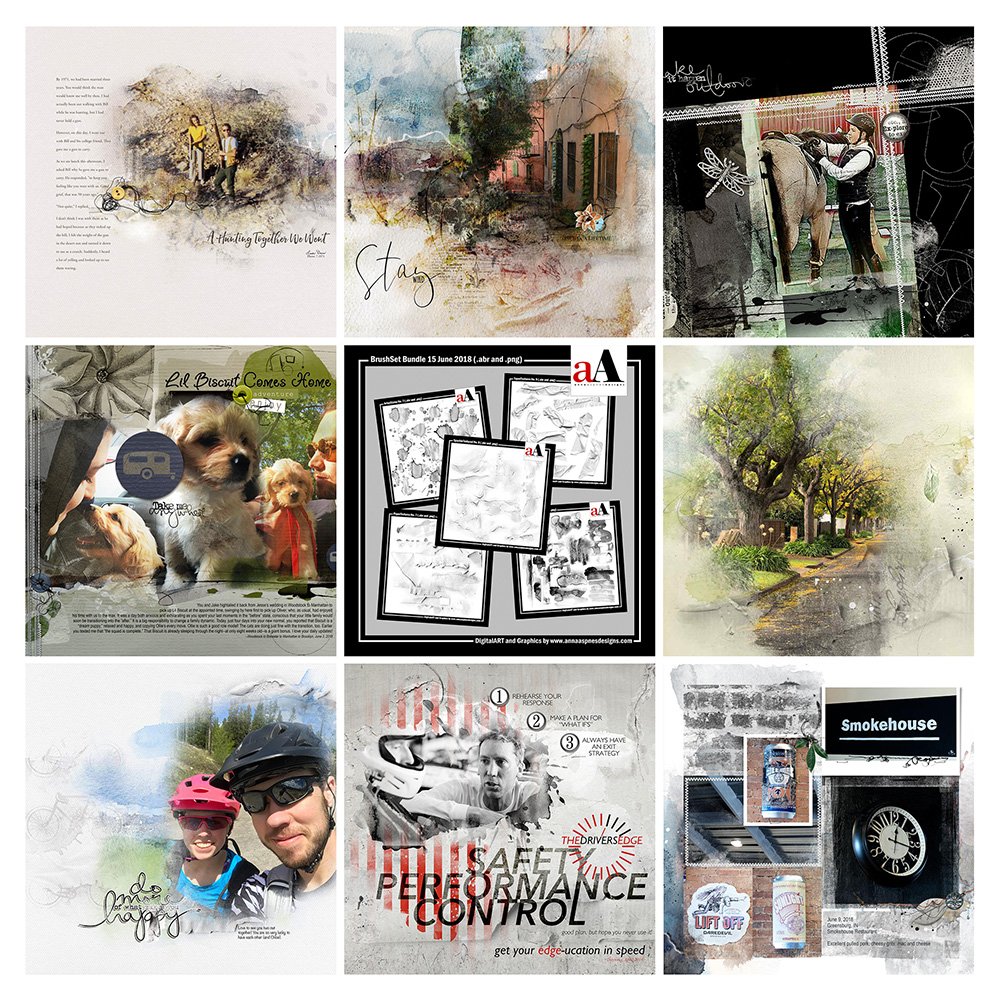 Happy Monday! We're sharing digital designs inspiration 06-18, designed to give you guidance on using new releases, specials and DigitalART by Anna Aspnes Designs.
Digital Designs Inspiration 06-18
The aA Creative Team members have been texturing and adding visual interest to their artistry this past week using NEW DigitalART products.
More digital designs inspiration can be located in the AnnaGallery and  the AnnaTeam Layouts board on Pinterest.
See our Gallery HighLights by clicking on the images to access complete digital design supply lists.
You will also find process notes and digital scrapbooking tutorials from each team member to provide new digital inspiration for using aA DigitalART designs.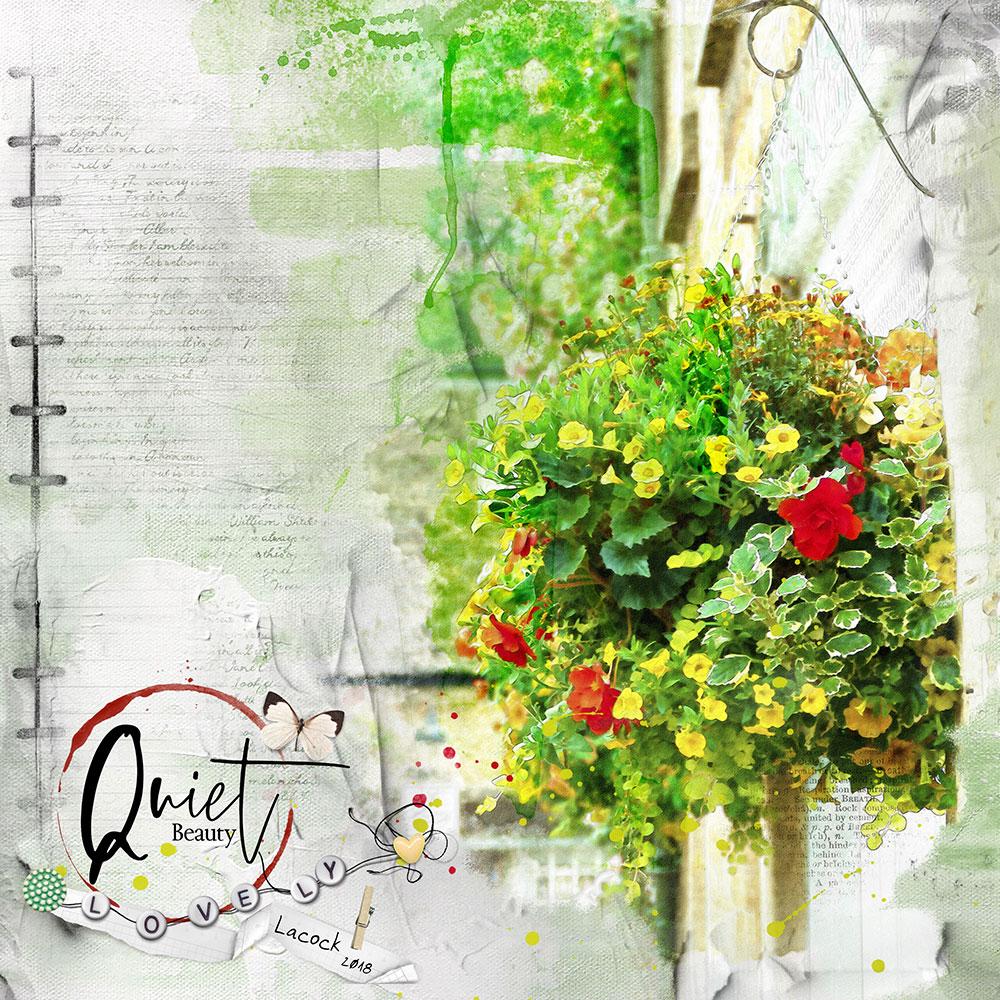 Lacock Village | Viv
Depth Via Textures
Add visual interest to your layouts using a variety of textures.
Stamp in GRAY on a New Layer and apply a Multiply, Color or Linear Burn Blending Mode.
Notice how Viv's page takes on a 3 dimensional appearance through the use of textures.
Also see: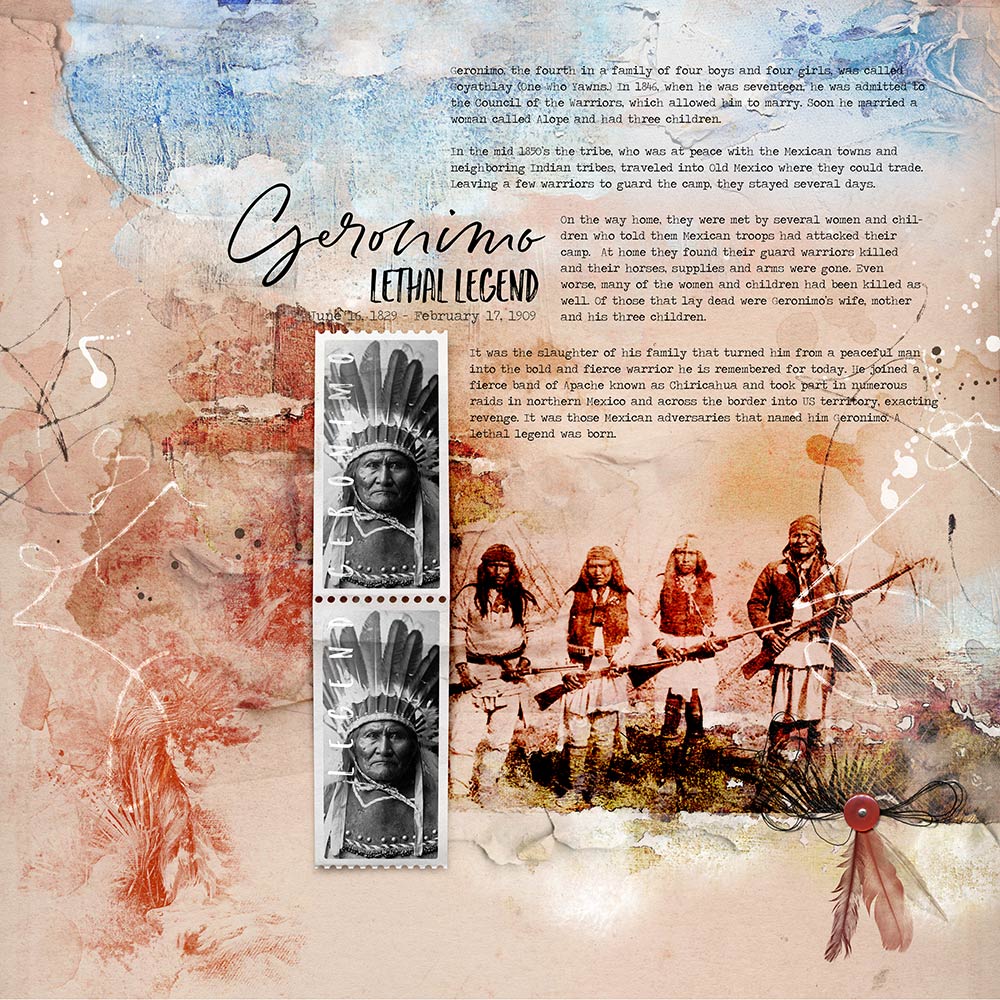 Geronimo | Barbara
Frame With ArtsyTransfers
Use one or more ArtsyTransfer layers to frame your focal photo.
Place the layer beneath and on on top of your blended photo to contain the color transitions.
Notice also how Barb has added Blending Modes to her layers.
See also: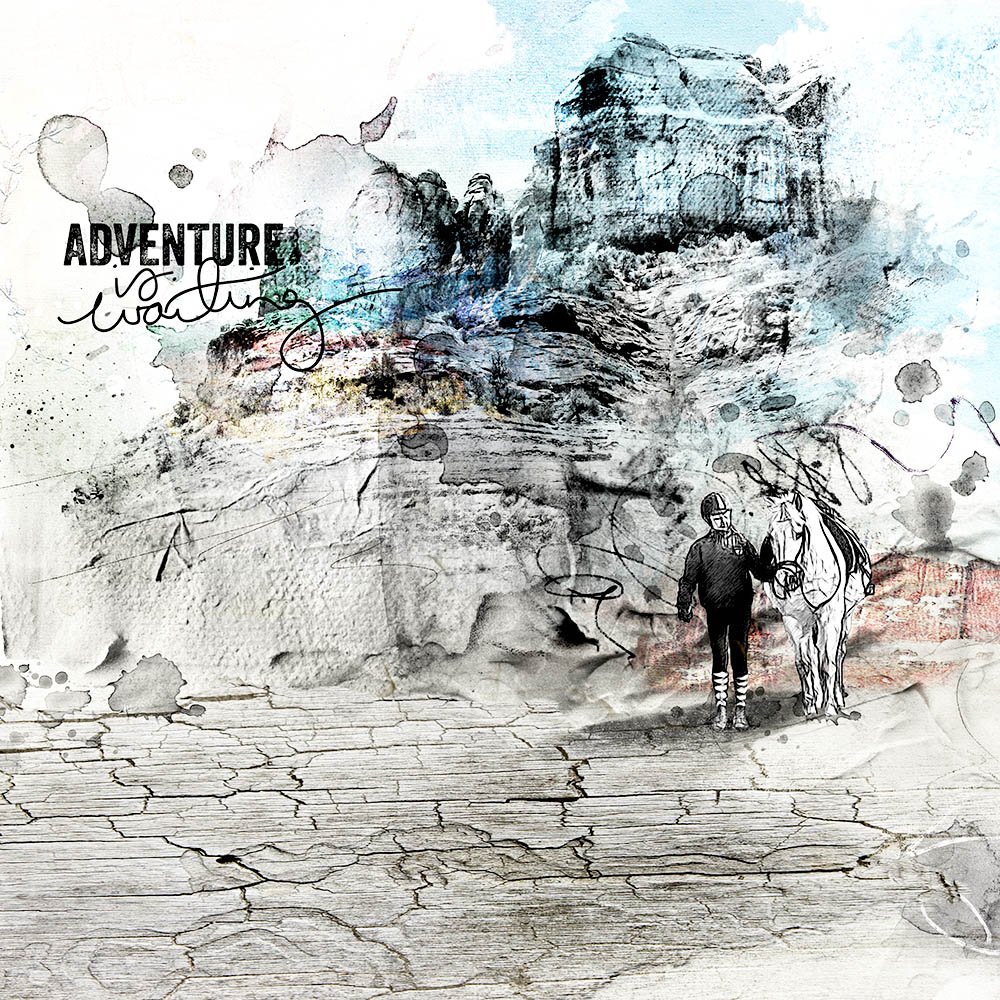 Adventure is Waiting | Ulla-May
Color With ArtsyStains/Paint
Add color your pages to coordinate with you photos and DigitalART supplies.
Stamp brushes on New Layers using the Color Picker to sample hues from your photos.
Love how Ulla-May has colored her black and white images using these brushes.
Also see:
Want More Digital Artistry and Scrapbooking Guidance?
Find more Digital Designs Inspiration 06-18 in the AnnaGallery.
We invite you to post your pages and share your digital scrapbooking and artistry adveentures.