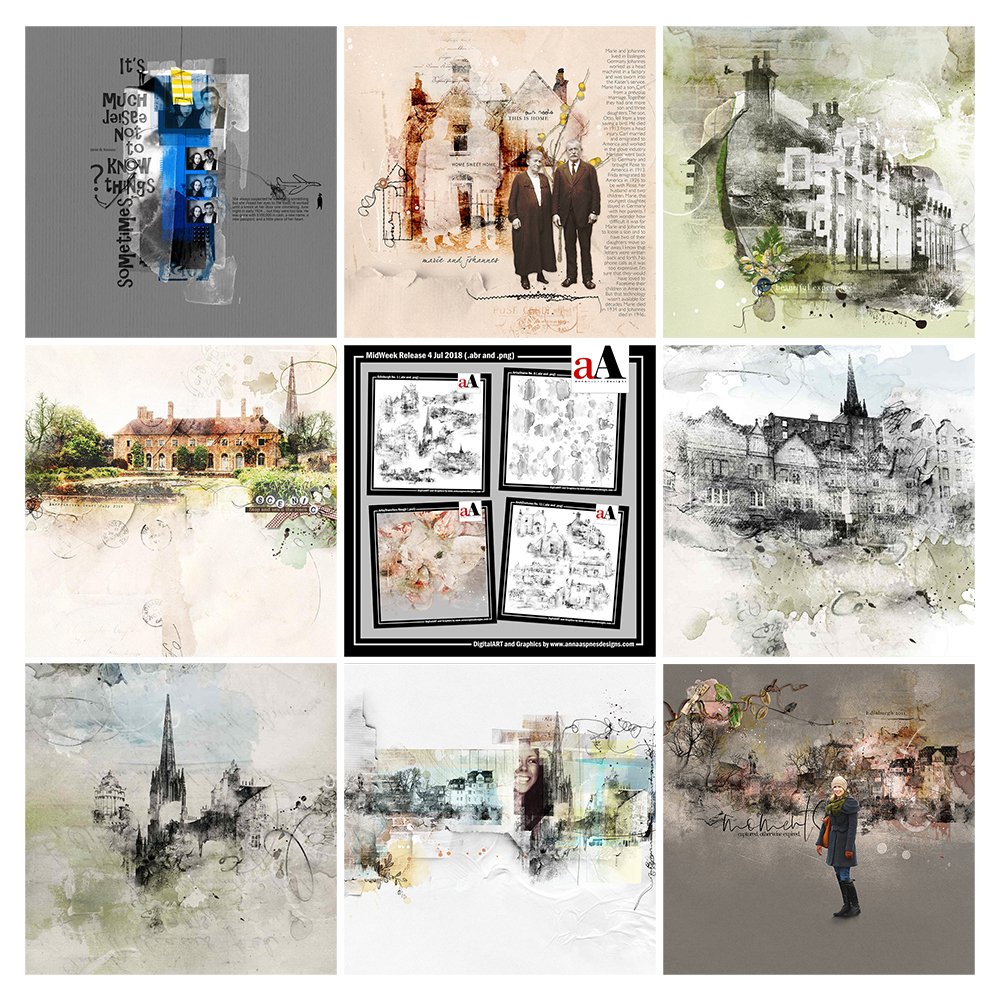 Happy Monday! Today we're sharing digital designs inspiration 07-09.
This inspiration post is intended to give you guidance on using new releases, specials and DigitalART by Anna Aspnes Designs.
Digital Designs Inspiration 07-09
The aA Creative Team members have been getting creative using the NEW DigitalART products at Anna Aspnes Designs.
More digital designs inspiration can be located in the AnnaGallery and  the AnnaTeam Layouts board on Pinterest.
See our Gallery HighLights by clicking on the images to access complete digital design supply lists.
You will also find process notes and digital scrapbooking tutorials from each team member to provide new digital inspiration for using aA DigitalART designs.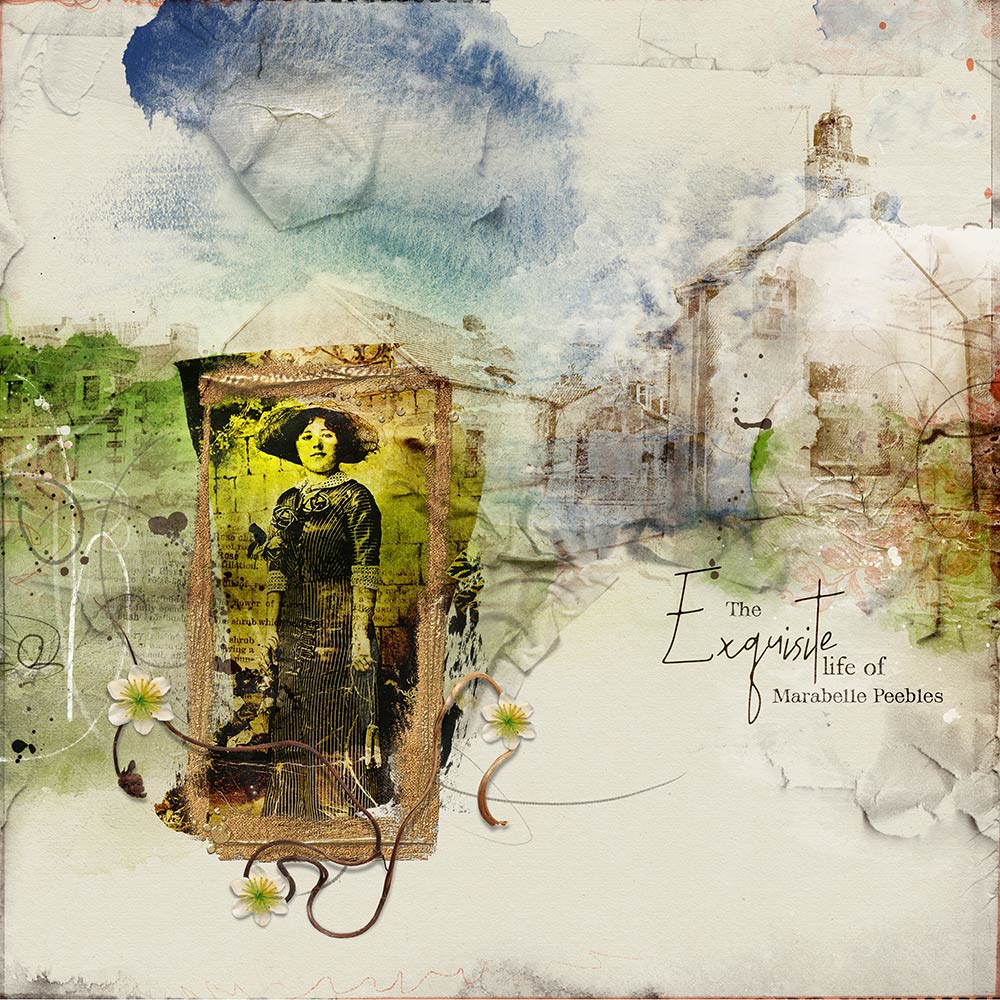 Exquisite Life | Barbara
Visual Story
Use brushes to support the story and build a bigger picture around your photo.
Barb used the new ArchiTexture BrushSet to create a scenic background to her focal heritage photo.
Notice how this add greater visual interest to the page and enhances her story.
See also:
Mother | Linda
Custom Artsy Paper
Create your own custom paper using ArtsyTransfers and a solid background design.
Place the ArtsyTransfer layers over the solid paper in a pleasing design to create a matte for your focal image.
Linda chose to create an extraction from her photo.
See also:

Time Just Flies By | Ulla-May
ArtJournaling
Use your DigitalART supplies to create art journal pages.
Express your creativity and emotions through DigitalART – Not every layout needs a photo.
I love how Ulla-May has used a combination of art and words to tell her story.
Also see:
Want More Digital Artistry and Scrapbooking Guidance?
Find more Digital Designs Inspiration 07-09 in the AnnaGallery.
We invite you to post your pages and share your digital scrapbooking and artistry adveentures.