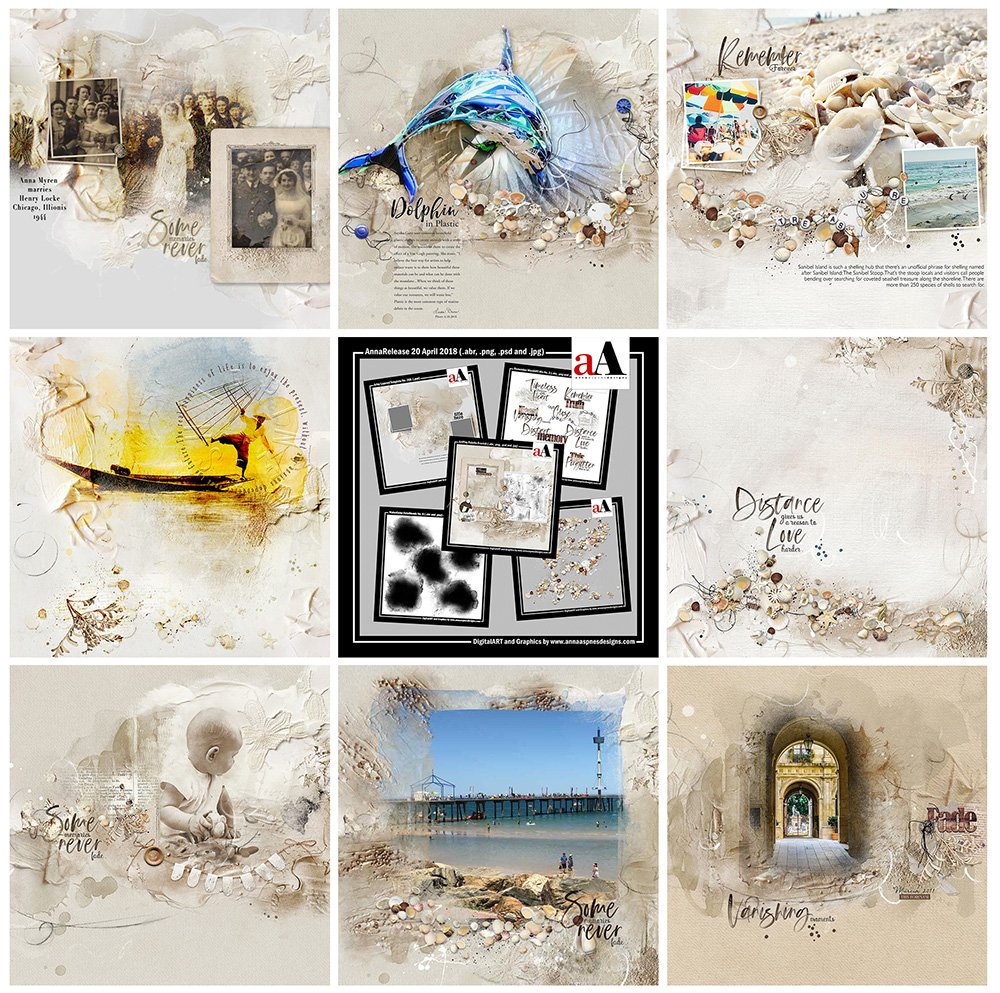 Happy Monday! Today we're sharing Digital Designs Inspiration Evanish. 
AnnaRelease Evanish is the newest collection of digital designs for scrapbookers, photographers, artists and crafters to be released into the Anna Aspnes Designs store.
AnnaRelease Evanish
The aA Creative Team have been preserving memories and telling stories  with the NEW ArtPlay Palette Evanish and supporting DigitalART products.
More digital designs inspiration Evanish of course, can be located in the AnnaGallery.
Note that the AnnaRelease bundled option is available for ONE WEEK ONLY.
Click on the image below to view more digital designs inspiration 'Evanish' or visit the AnnaTeam Layouts board on Pinterest.
Digital Designs Inspiration Evanish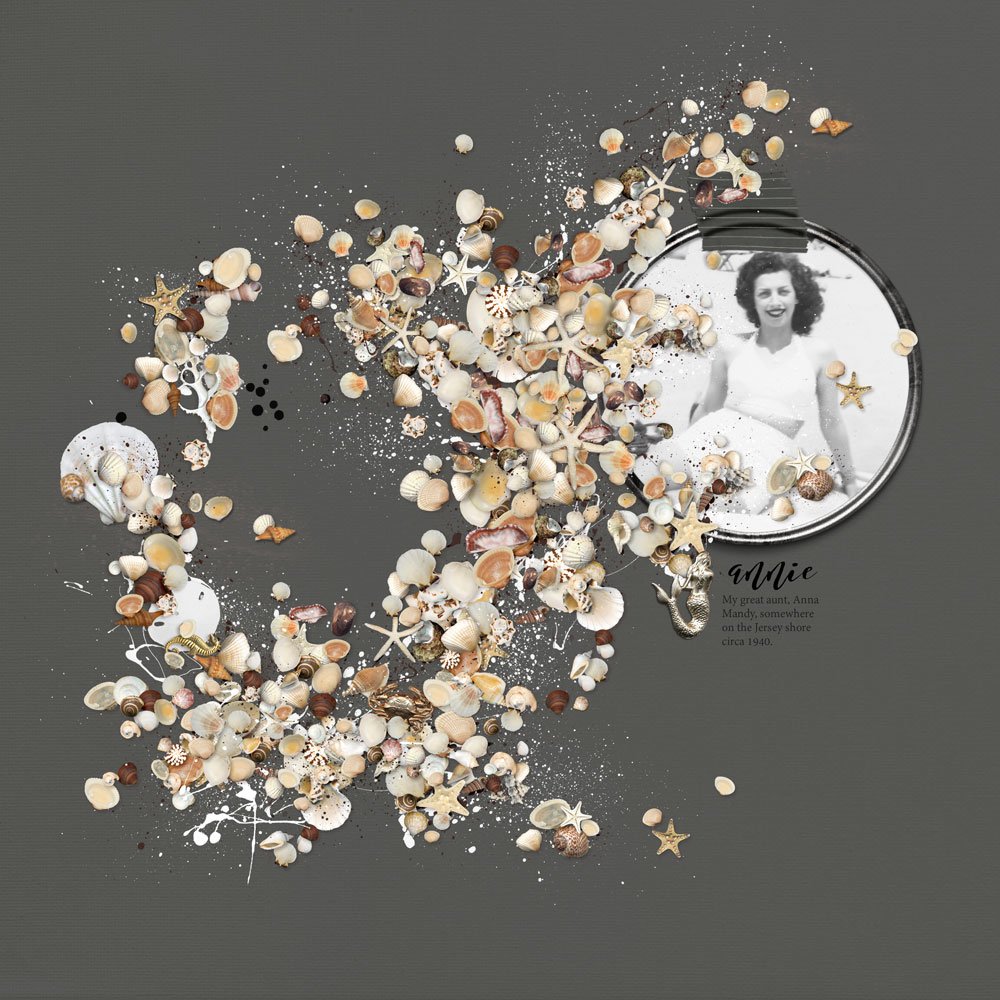 Annie | Adryane
Repetition on Repeat
Duplicate Elements to create your own clusters and designs.
Repetition creates rhythm in your digital artistry and artsy scrapbooking pages.
Notice how Adryane has rotated and changed the placement of the SeaSprinklez elements to create variation in her repetition.
See also this layout, this one, and this one for more shell inspiration.
You may also be interested in: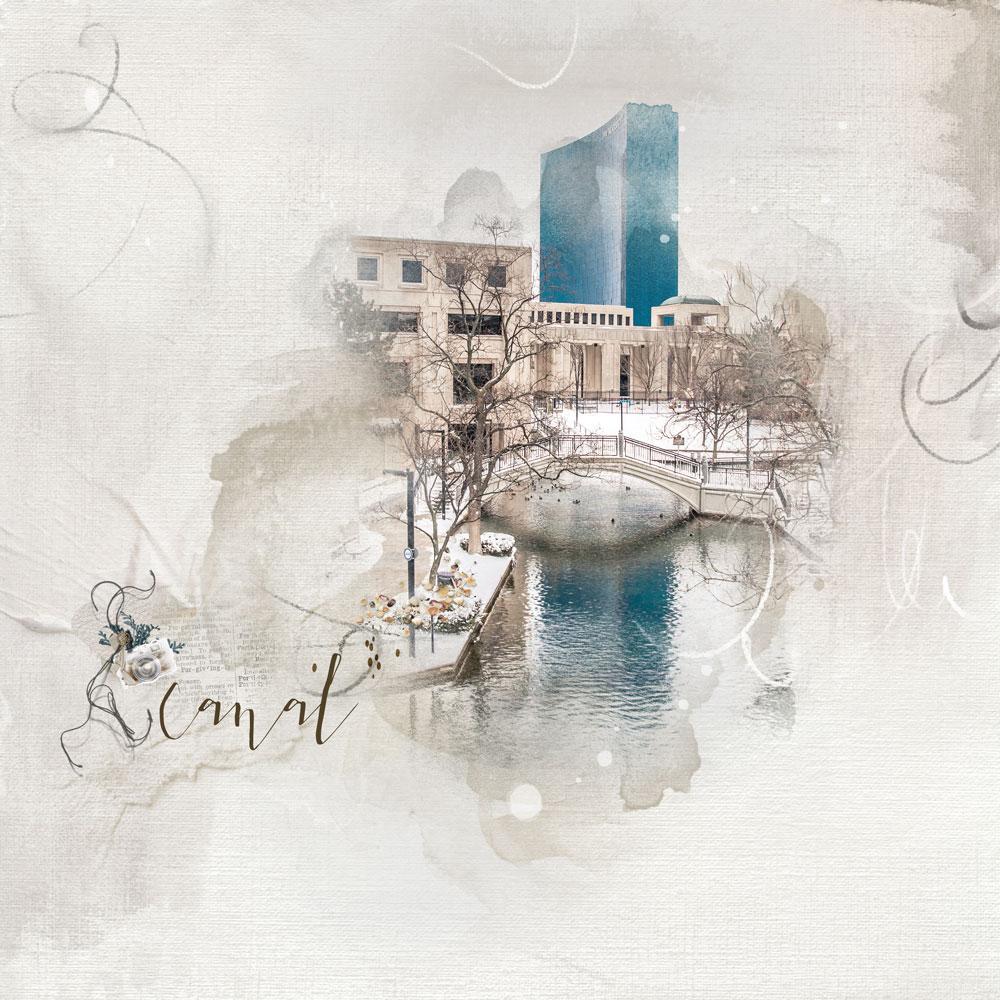 JW Marriott on the Canal | Beverly
Size Matters
Resize your elements as need to mirror the impact you want them to make in your art.
Larger elements create focal points while smaller embellishments enhance the artistry of a layout.
Notice the small shells and a delicate cluster on Beverly's digital artistry.
You may also be interested in: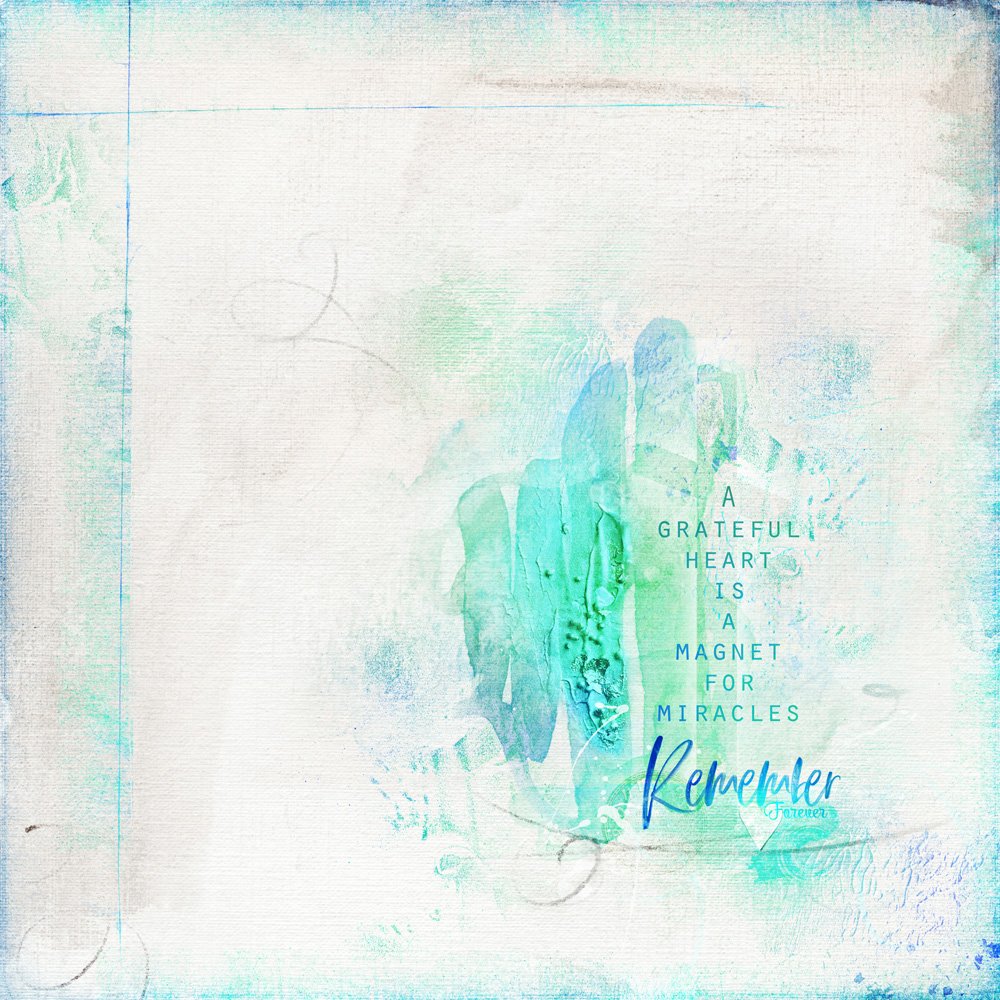 Remember | Donna
Custom Colorizing
Change the color of your DigitalART supplies to suit your preference and photos.
There are many ways to adjust color in Adobe Photoshop and Elements – The easiest way is to use the Hue and Saturation tool to shift colors.
Love how Donna added a brighter hue to this weeks ArtPlay Collection to suit the tone of her art journaling page.
You may also be interested in:
Want More Digital Artistry and Scrapbooking Guidance?
Find more Digital Designs Inspiration Evanish in the AnnaGallery.
We invite you to post your pages and share your digital scrapbooking and artistry endeavors.