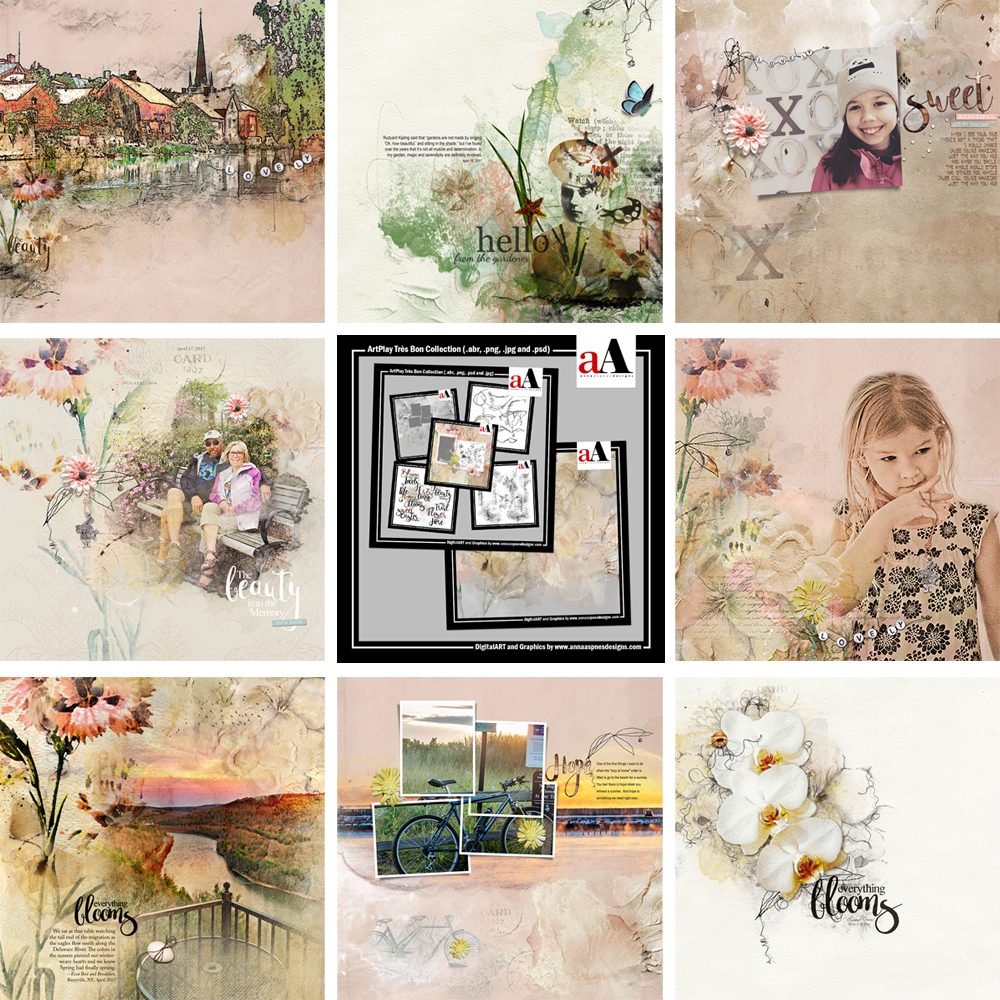 ArtPlay Tres Bon Inspiration for digital scrapbooking and photo artistry in Adobe Photoshop and Elements.
This post is intended to give you guidance on using ArtPlay Palette Tres Bon and co-ordinating digital assets.
ArtPlay Tres Bon Inspiration
1. Emphasis of Duplication
Repeat the use of the same motif to lead the eye and create emphasis in your digital scrapbooking pages.
SEE ALSO:
2. Matte Your Focal Point
Create a foundation for your photo focal point to frame your focal point.
SEE ALSO:
3. Extend Via Frames
Span your photo across multiple template frames using the clipping mask function.
SEE ALSO:
More Inspiration
Click on the images below to access complete digital design supply lists and process notes.
ArtPlay Tres Bon Collection
A COLLECTION OF VINTAGE DIGITAL ART AND SCRAPBOOK SUPPLIES BY ANNA ASPNES DESIGNS FOR HERITAGE AND SPRING PHOTO ARTISTRY PAGES.
INCLUDES:
See this tutorial:
Want More Digital Scrapbooking and Photo Artistry Inspiration?